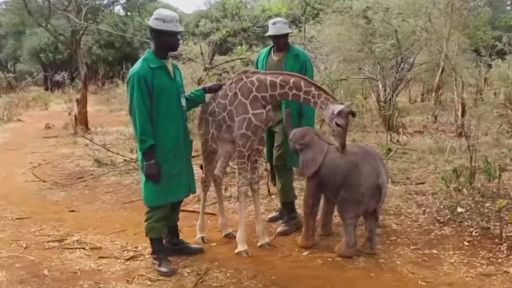 This is proof that there is always hope, and that love knows no species.

Two orphaned baby animals, a rambunctious African elephant ("Loboito") and an affectionate reticulated giraffe ("Kiko"), have found new hope and joy through their unlikely friendship. The two are being cared for by the
David Sheldrick Wildlife Trust
(DSWT), a Kenya-based organization that rescues and rehabilitates African wildlife.
Both babies were likely orphaned as a result of poaching. Adult African elephants are killed to feed the demand for black market ivory, whereas reticulated giraffes are sought after for their tough hair and skin.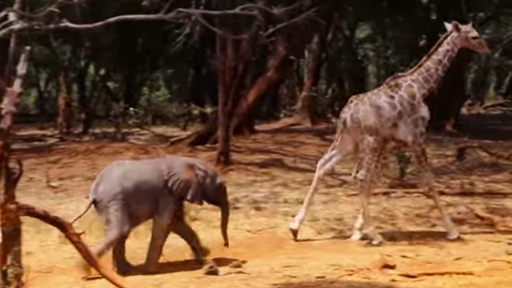 Loboito is one of dozens of current elephant calves at DSWT that had a traumatic start to their lives after losing their mothers for nothing more than their tusks. What happened to Kiko is unknown, but he was only one week old when the Kenya Wildlife Service received information that he was wandering alone without a mother in sight.
Luckily, both have beaten the odds for survival, perhaps due to their close and comforting bond. They will remain with the team at DSWT until they are healthy enough to be released back to the wild.
To stay up to date with their progress, and to support wildlife conservation efforts in Africa, follow David Sheldrick Wildlife Trust on Facebook! You can also adopt an orphan of your own here.

Watch as Loboito eagerly follows Kiko around in the adorable video below!
WATCH NEXT: Elephants Protect Calf from Wild Dogs