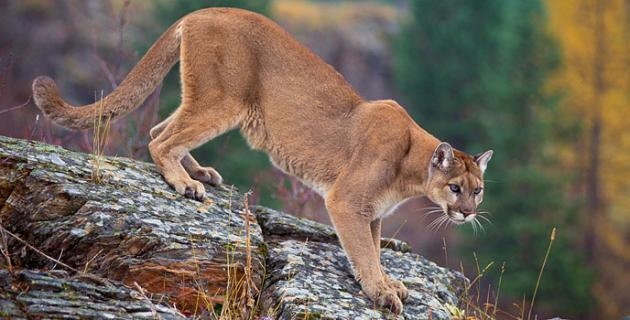 Don't you just hate when you wake up to a dying elk on your porch?
Charles Zelenka, a long-time Glenwood Springs resident, woke up at 2AM one January morning to a loud banging outside his house. This sort of thing happened from time to time, as wildlife tend to make themselves at home on his property. Deer, bears, elk, and bighorn sheep regularly wander close by.
He looked out the window, assuming the racket was a bear's attempt at breaking into his (bear-proof) dumpster. Not seeing anything out of the ordinary, and with his trusty yellow lab seemingly unperturbed, he went back to bed. Then, more pounding. At that point, he felt compelled to investigate further. "I heard some more thumping. I was like, alright, I have to check this out," he told Outdoor Life.
When he switched on the outside lights, he was taken aback when he saw what was in fact a colossal elk, clearly injured and struggling on his front porch.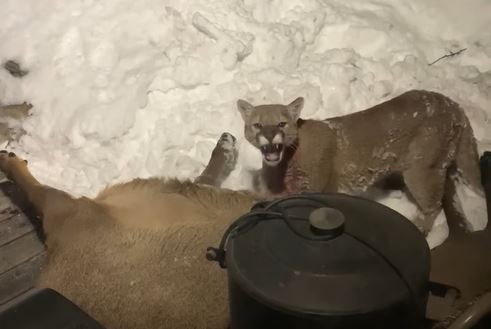 "I was like, Holy crap, there's an elk on my front porch! I could see it kicking its front legs. I was like, What the hell happened? I couldn't figure it out." Thinking the animal may have been hit by a car on the nearby highway, he headed for the door. Just as he was about to leave, though, a mountain lion popped up from behind the fatally injured beast.
And, what else can you do in that scenario but capture the event? "I grabbed my phone — I'm in my skivvies, I've just gotten out of bed — and start recording."
The video he shared on Facebook has since gone viral. In it, you can see the seemingly confused big cat, face covered in blood, hissing at Zelenka before slowly retreating toward the trees.
What will we find in our backyards next? If you have an exciting wildlife encounter to share, we welcome you to submit it here!