The Most Incredible Predator Versus Predator Encounters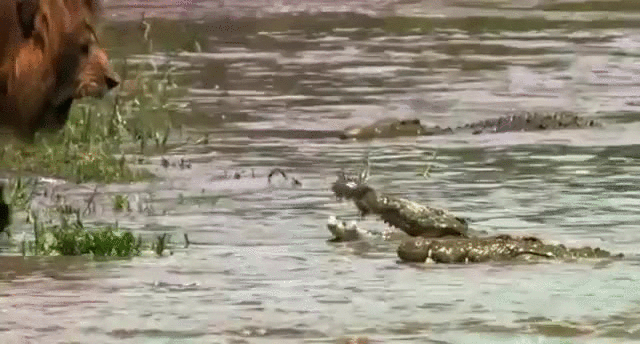 In the wild, predators must eat other species in order to survive, and they often target the young, the sick, the weak, and the defenseless. Sometimes though, even predators themselves can become prey to even more powerful and crafty predators. These "predator verses predator" interactions are among the most fascinating of all natural events.
From bobcats catching sharks to wasps hunting tarantulas, here are some of the most amazing predator-predator interactions on planet earth…
The Latest
Image: Wikimedia Commons Meet the lionfish: the attractive, but deadly predator that's terrorizing oceans and decimating ecosystems. Native to the Indian and Pacific oceans, lionfish have now made themselves at home throughout the...
The largest deer species ever to walk the earth bore 12ft antlers but died out more than 10,000 years ago — leaving scientists debating its evolution. Megaloceros giganteus has many names, including the...
In the United States, mountain lions and bobcats are currently the biggest felines around; but there was once a different big cat that ruled the American Southwest — the jaguar. If you've watched a few...
Scientists are getting closer to reviving extinct species — but are the benefits worth losing species we already have?  The theoretical idea began with the legendary Jurassic Park and it is becoming a reality now...
Chimpanzees are our closest relatives, so it's no surprise that they use tools to survive in the wilderness. But other less advanced primates make use of tools as well, and they use them...
Woolly mammoths are the most famous of all Ice Age fauna, and they roamed the frozen wastelands of North America and Eurasia until they died out roughly 10,000 years ago. Their extinction is...