RARE FOOTAGE: Watch These Orcas Hunt Down and Devour A Shark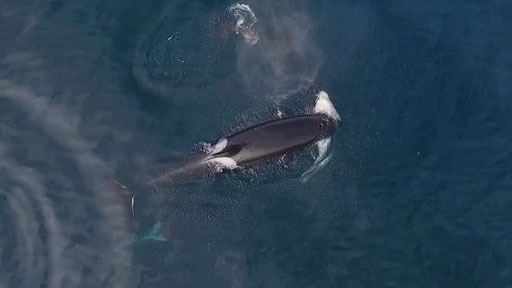 Image: Slater Moore Photography via Facebook
When most of us think of the ocean's fiercest creatures, sharks likely come to mind first. But as a recent video shows (watch below), sharks are no match for the fearsome killer whale. 
Rare drone footage captured in Monterey Bay, California shows a pod of killer whales hunting and then sharing a sevengill shark. The video was filmed and posted on Facebook by the Monterey Bay Whale Watch, who say sightings like these only happen once every few years.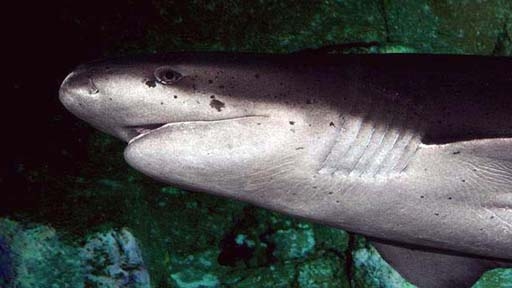 Sevengill shark, the orca's prey
Killer whales, or orcas as they're sometimes called, have a natural advantage since they are larger and faster than most sharks and hunt in packs. Male orcas can grow up to 32 feet in length (much larger than even great white sharks) and the mammals can swim as fast as 30 miles an hour in short bursts.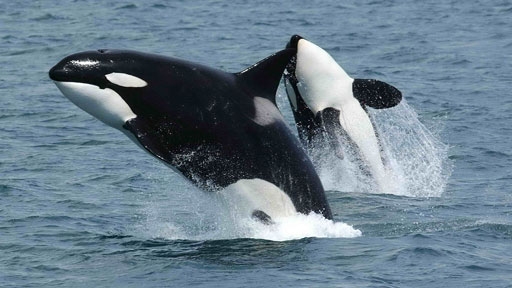 Image via U.S. National Oceanic and Atmospheric Administration
In fact, orcas are apex predators, meaning they are at the top of their food chain and aren't hunted by any other animal.
Their diet varies depending on the population, but East Pacific offshore killer whales, like the ones in the video, specialize in hunting sharks and bony fish.
In addition to hunting in groups like wolves, these intelligent creatures have figured out that flipping a shark upside down will immediately immobilize their prey, making it impossible to fight back. The mothers teach their young how to hunt and true their social nature, the orcas share the spoils of their kill so everyone in the hunting party is well-fed.
Watch!
The Latest
Image: Wikimedia Commons Meet the lionfish: the attractive, but deadly predator that's terrorizing oceans and decimating ecosystems. Native to the Indian and Pacific oceans, lionfish have now made themselves at home throughout the...
The largest deer species ever to walk the earth bore 12ft antlers but died out more than 10,000 years ago — leaving scientists debating its evolution. Megaloceros giganteus has many names, including the...
In the United States, mountain lions and bobcats are currently the biggest felines around; but there was once a different big cat that ruled the American Southwest — the jaguar. If you've watched a few...
Scientists are getting closer to reviving extinct species — but are the benefits worth losing species we already have?  The theoretical idea began with the legendary Jurassic Park and it is becoming a reality now...
Chimpanzees are our closest relatives, so it's no surprise that they use tools to survive in the wilderness. But other less advanced primates make use of tools as well, and they use them...
Woolly mammoths are the most famous of all Ice Age fauna, and they roamed the frozen wastelands of North America and Eurasia until they died out roughly 10,000 years ago. Their extinction is...