RARE FOOTAGE: Watch These Orcas Hunt Down and Devour A Shark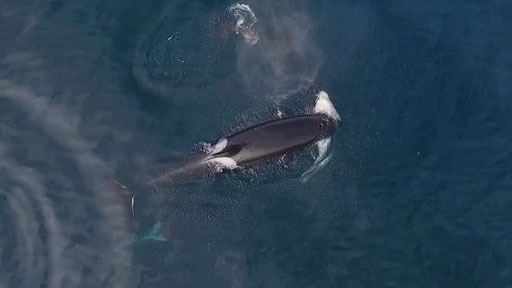 Image: Slater Moore Photography via Facebook
When most of us think of the ocean's fiercest creatures, sharks likely come to mind first. But as a recent video shows (watch below), sharks are no match for the fearsome killer whale. 
Rare drone footage captured in Monterey Bay, California shows a pod of killer whales hunting and then sharing a sevengill shark. The video was filmed and posted on Facebook by the Monterey Bay Whale Watch, who say sightings like these only happen once every few years.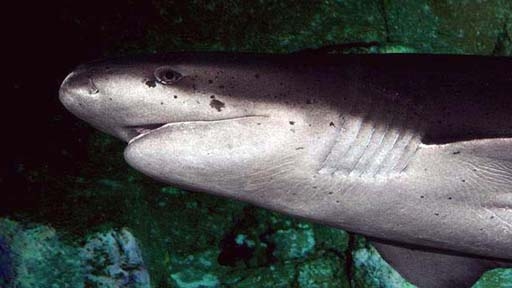 Sevengill shark, the orca's prey
Killer whales, or orcas as they're sometimes called, have a natural advantage since they are larger and faster than most sharks and hunt in packs. Male orcas can grow up to 32 feet in length (much larger than even great white sharks) and the mammals can swim as fast as 30 miles an hour in short bursts.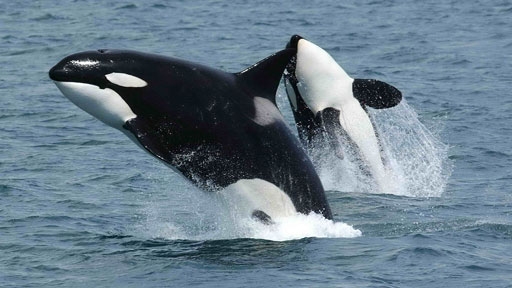 Image via U.S. National Oceanic and Atmospheric Administration
In fact, orcas are apex predators, meaning they are at the top of their food chain and aren't hunted by any other animal.
Their diet varies depending on the population, but East Pacific offshore killer whales, like the ones in the video, specialize in hunting sharks and bony fish.
In addition to hunting in groups like wolves, these intelligent creatures have figured out that flipping a shark upside down will immediately immobilize their prey, making it impossible to fight back. The mothers teach their young how to hunt and true their social nature, the orcas share the spoils of their kill so everyone in the hunting party is well-fed.
Watch!
The Latest
The hairy frogfish (Antennarius striatus), also known as striated frogfish, is one of the most bizarre creatures in the ocean. Found throughout tropical waters in the world's oceans, hairy frogfish have a wide...
Researchers have recently revealed the physical characteristics of a 500-million-year-old fossil — a worm-like creature with hairy front appendages and hook-like back claws.  Ovatiovermis cribratus was discovered in the Burgess shale and concluded to be a...
The worldwide phenomenon of animal beachings has been loosely attributed to many scientific theories, including solar storms — but this is the first time researchers will collect enough data to officially solve the plaguing mystery. Various...
Scientists recently observed the first ever documented asexual reproduction of a zebra shark  in captivity — a promising occurrence for the IUCN listed endangered species. Zebra sharks naturally inhabit the tropical waters of the Indo-Pacific...
Image: Wikimedia Commons Today we know orcas as large, ferocious predators who sit at the top of the ocean's food chain and regularly feed on whales, sharks, dolphins, fish and other sea creatures....
The fossils of an ancient crocodile were discovered in Tunisia — revealing an animal with a 30ft long body and a skull the size of a human.  Researchers were digging for fossils in Tunisia, Africa...