RARE FOOTAGE: Watch These Orcas Hunt Down and Devour A Shark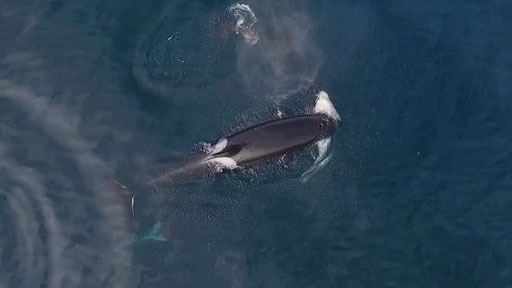 Image: Slater Moore Photography via Facebook
When most of us think of the ocean's fiercest creatures, sharks likely come to mind first. But as a recent video shows (watch below), sharks are no match for the fearsome killer whale. 
Rare drone footage captured in Monterey Bay, California shows a pod of killer whales hunting and then sharing a sevengill shark. The video was filmed and posted on Facebook by the Monterey Bay Whale Watch, who say sightings like these only happen once every few years.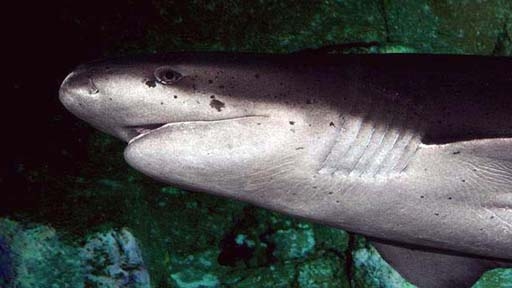 Sevengill shark, the orca's prey
Killer whales, or orcas as they're sometimes called, have a natural advantage since they are larger and faster than most sharks and hunt in packs. Male orcas can grow up to 32 feet in length (much larger than even great white sharks) and the mammals can swim as fast as 30 miles an hour in short bursts.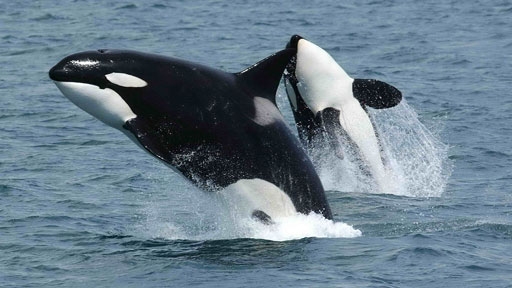 Image via U.S. National Oceanic and Atmospheric Administration
In fact, orcas are apex predators, meaning they are at the top of their food chain and aren't hunted by any other animal.
Their diet varies depending on the population, but East Pacific offshore killer whales, like the ones in the video, specialize in hunting sharks and bony fish.
In addition to hunting in groups like wolves, these intelligent creatures have figured out that flipping a shark upside down will immediately immobilize their prey, making it impossible to fight back. The mothers teach their young how to hunt and true their social nature, the orcas share the spoils of their kill so everyone in the hunting party is well-fed.
Watch!
The Latest
Reports of oarfish turning up on shore have historically preceded earthquakes — leaving scientists pondering how some animals may be able to forecast the future. Regalecus glesne, or the oarfish, is the longest bony...
This monkey is a real swinger, and researchers have the sex tape to prove it. The Japanese macaque was recorded trying to mount not one, but two Sika deer, and even chased away...
A new species of spider wasp was discovered killing live ants and collecting the bodies for home security. Deuteragenia ossarium is a recently analyzed species of spider wasp that was found hiding skeletons...
A director for the Sea Shepherd Conservation Society recently reported finding more than 100,000 shark fins drying on a rooftop in Shanghai.  Southeast Asia has become the frontrunner for capturing sharks and removing...
Image: Wikipedia While theoretically larger animals with more cells should be more predisposed to cancer — research shows elephants are hardly ever affected. Cancer is created when mistakes are made in cell reproduction,...
These unique reptiles open gaping pink mouths and wag their bright blue tongues to scare away predators — often with astounding success. Blue tongued skinks are native to Australia and persist primarily in...