This Bonobo Starts Fires And Cooks His Own Food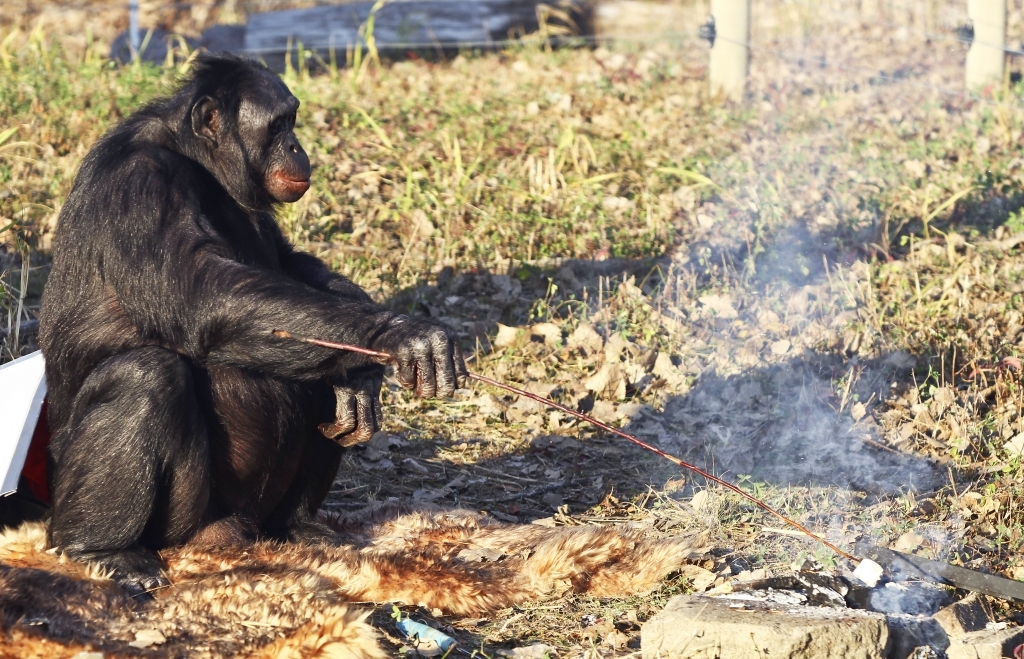 This bonobo named "Kanzi" can start a fire and cook food on his own.
Kanzi is a thirty-five year old bonobo (a cousin to the common chimpanzee). He was born in captivity and is currently a resident at the Ape Cognition and Conservation Initiative in Des Moines, Iowa.  The center is focused on research and conservation projects for Great Apes Worldwide, and works with Kanzi for various behavioral studies.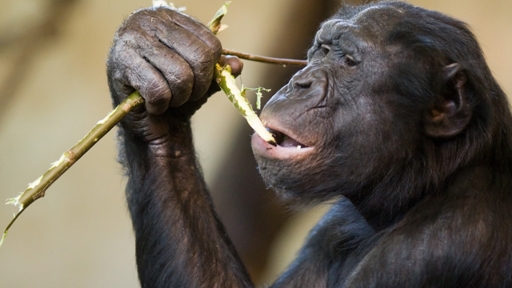 Image: Jeroen Kransen
Kanzi has learned to gather twigs and branches, arrange them into a pile, light a match, and build his own fire. He then artfully puts marshmallows onto a stick and roasts them over the flames.
He has also been recorded roasting hamburgers on a pan over the fire.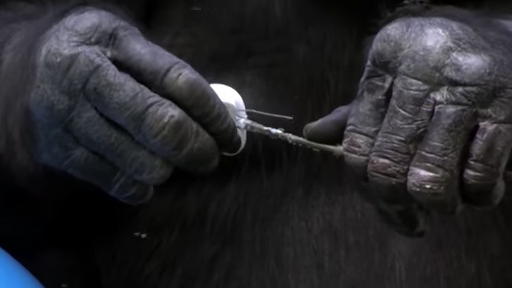 Dr. Savage-Rumbaugh of ACCI said, "Kanzi makes fire because he wants to. He used to watch the film Quest For Fire when he was very young which was about early man struggling to control fire. He watched it spellbound over and over hundreds of times."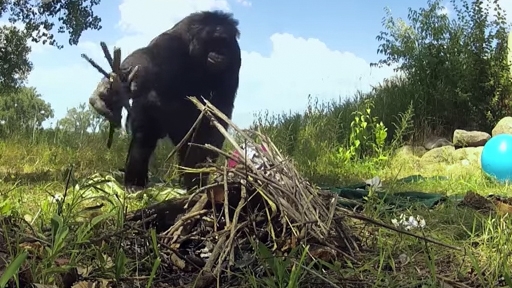 When he's done with the fire, he pours water over it to extinguish the flames. Safety first!
He's more than just a chef, though. Kanzi understands 3,000 english words and can point to lexigrams, or symbols, of 500 words to communicate back to us. When Kanzi was just a baby, an American Psychologist attempted to teach his mother to communicate using a keyboard. She never quite picked it up, but Kanzi, who was usually just playing in the background, easily learned the words and symbols.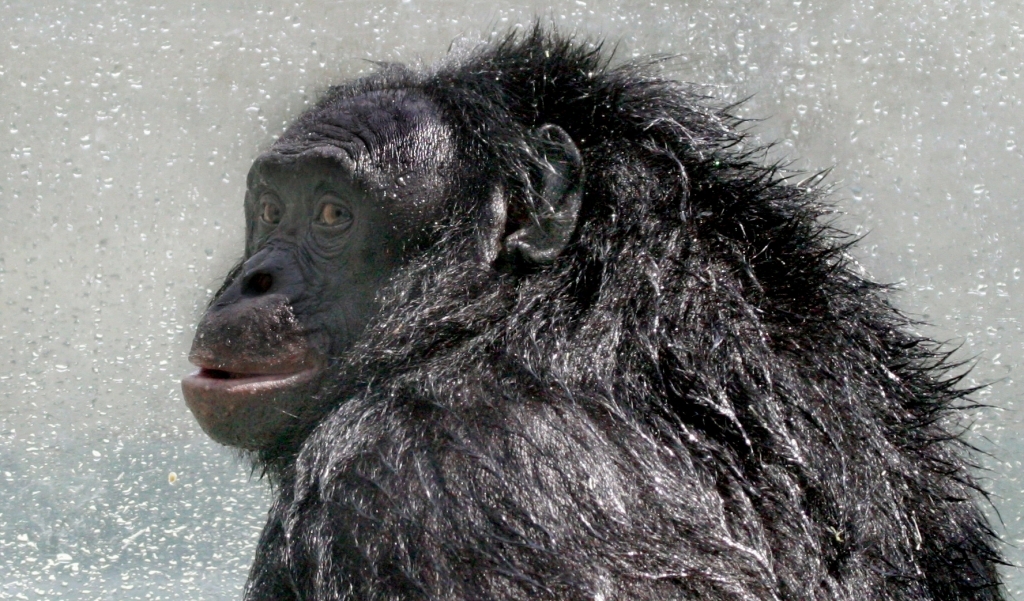 Together with the common chimpanzee, bonobos are our closest living relatives. The species is normally found in Central Africa and is unfortunately listed on the IUCN Red List as an endangered species due to poaching.
Video:
The Latest
Image: Wikimedia Commons Meet the lionfish: the attractive, but deadly predator that's terrorizing oceans and decimating ecosystems. Native to the Indian and Pacific oceans, lionfish have now made themselves at home throughout the...
The largest deer species ever to walk the earth bore 12ft antlers but died out more than 10,000 years ago — leaving scientists debating its evolution. Megaloceros giganteus has many names, including the...
In the United States, mountain lions and bobcats are currently the biggest felines around; but there was once a different big cat that ruled the American Southwest — the jaguar. If you've watched a few...
Scientists are getting closer to reviving extinct species — but are the benefits worth losing species we already have?  The theoretical idea began with the legendary Jurassic Park and it is becoming a reality now...
Chimpanzees are our closest relatives, so it's no surprise that they use tools to survive in the wilderness. But other less advanced primates make use of tools as well, and they use them...
Woolly mammoths are the most famous of all Ice Age fauna, and they roamed the frozen wastelands of North America and Eurasia until they died out roughly 10,000 years ago. Their extinction is...