This Bonobo Starts Fires And Cooks His Own Food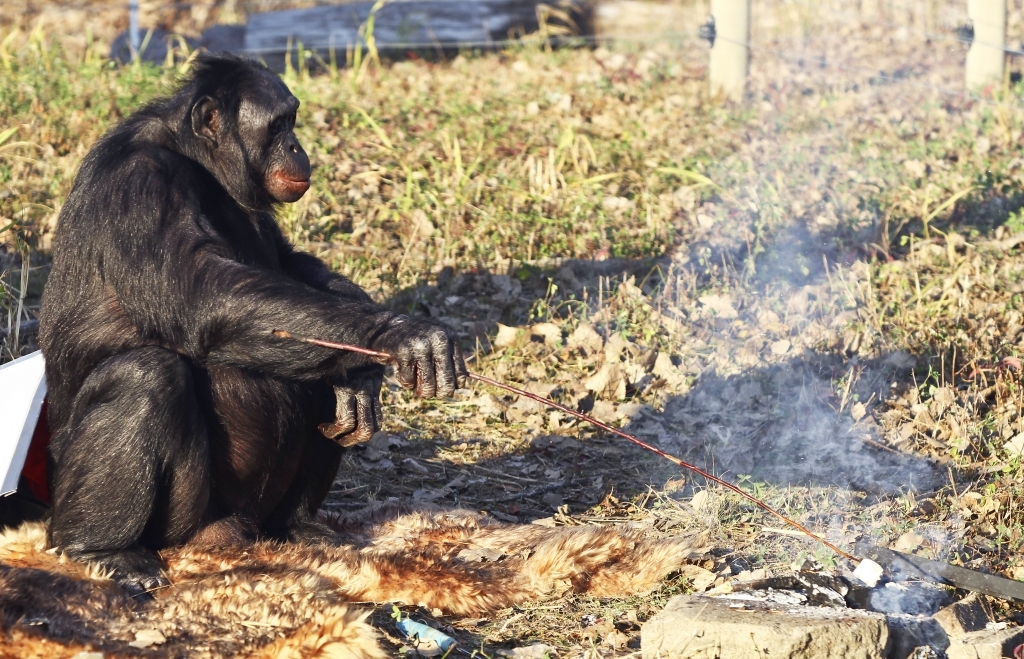 This bonobo named "Kanzi" can start a fire and cook food on his own.
Kanzi is a thirty-five year old bonobo (a cousin to the common chimpanzee). He was born in captivity and is currently a resident at the Ape Cognition and Conservation Initiative in Des Moines, Iowa.  The center is focused on research and conservation projects for Great Apes Worldwide, and works with Kanzi for various behavioral studies.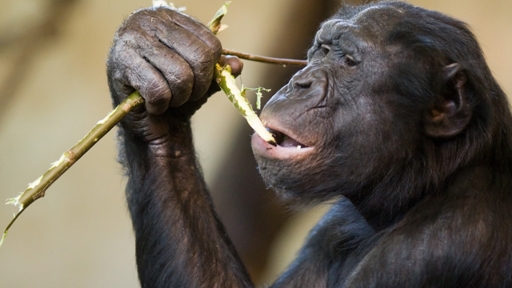 Image: Jeroen Kransen
Kanzi has learned to gather twigs and branches, arrange them into a pile, light a match, and build his own fire. He then artfully puts marshmallows onto a stick and roasts them over the flames.
He has also been recorded roasting hamburgers on a pan over the fire.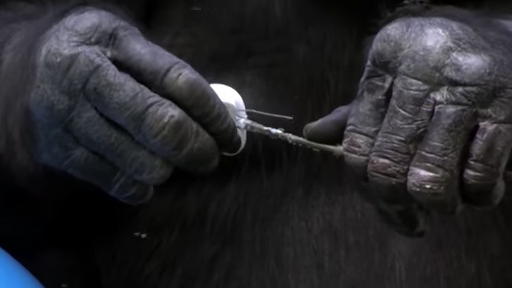 Dr. Savage-Rumbaugh of ACCI said, "Kanzi makes fire because he wants to. He used to watch the film Quest For Fire when he was very young which was about early man struggling to control fire. He watched it spellbound over and over hundreds of times."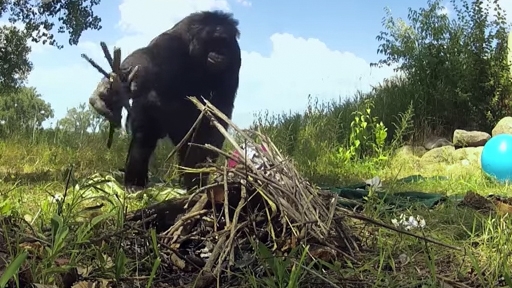 When he's done with the fire, he pours water over it to extinguish the flames. Safety first!
He's more than just a chef, though. Kanzi understands 3,000 english words and can point to lexigrams, or symbols, of 500 words to communicate back to us. When Kanzi was just a baby, an American Psychologist attempted to teach his mother to communicate using a keyboard. She never quite picked it up, but Kanzi, who was usually just playing in the background, easily learned the words and symbols.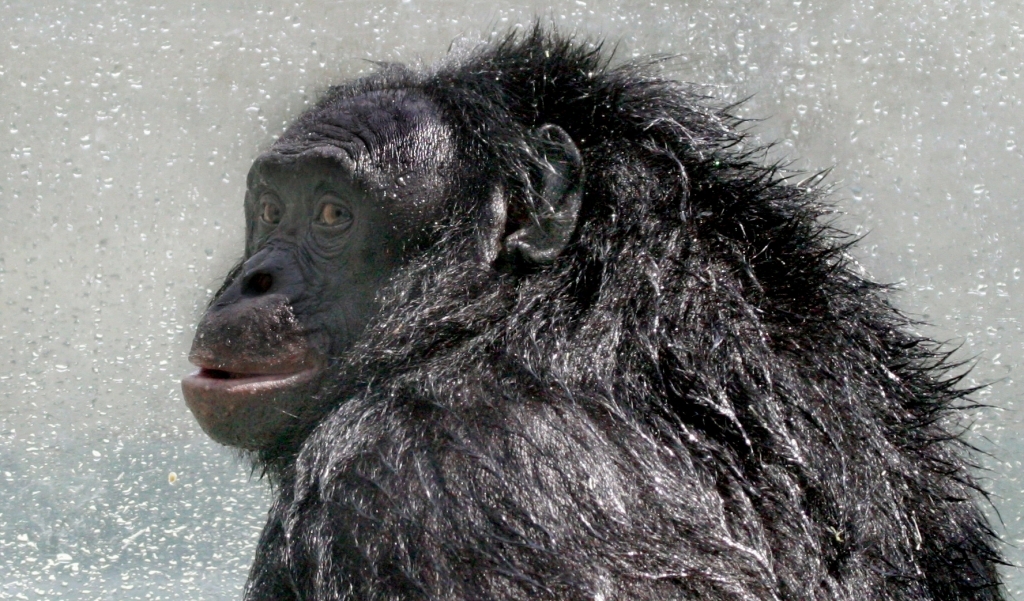 Together with the common chimpanzee, bonobos are our closest living relatives. The species is normally found in Central Africa and is unfortunately listed on the IUCN Red List as an endangered species due to poaching.
Video:
The Latest
A group has started looking at the culling methods of "unwanted animals" to determine if there are better ways.  Invasive species are often considered pests in their non-native homes, including possums, rabbits, beavers, cats, and...
Image: Wikimedia Commons Predators will start becoming even fiercer as global temperatures rise, says a new study that looked at how warmer conditions could affect diversity and competition between species. According to a...
Researchers have just confirmed that while cephalopods (octopus, cuttlefish and squid) are experts at camouflaging themselves, they're completely colorblind. Professor Justin Marshall and Dr Wen-Sung Chung of the Queensland Brain Institute studied octopus...
The mystical ghost shark has inhabited the deepest ocean depths since before the age of the dinosaurs and scientists have just recently discovered the 50th species — reportedly the second largest in history. Ghost...
A giant worm-like sea creature the size of a baseball bat was recently spotted by scientists for the first time, and you may wish you'd never seen them. Though their long, tusk-like shells...
Image: Wikimedia Commons Humans typically aren't a favorite menu item for lions, but occasionally, they do prey on people. Perhaps the most infamous incident was in 1898, when a pair of lions went on...