70-Million Year Old Fossils Uncovered In Antarctica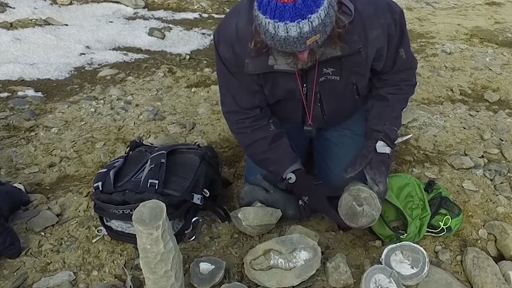 An international team of scientists has uncovered over a ton of fossils while on expedition in Antarctica, all of which are estimated to be approximately 70 million years old.
The unearthed ancient marine creatures, dinosaurs, and birds thrived during the late Cretaceous Period, the last geologic period before the mass extinction event 65 million years ago.
Included in the massive find were a giant shark vertebrae, marine lizards, and early ducks.
The trove of fossils will be shipped to Carnegie Museum of Natural History in Pittsburgh, Pennsylvania for further study and cataloging, which could take several years.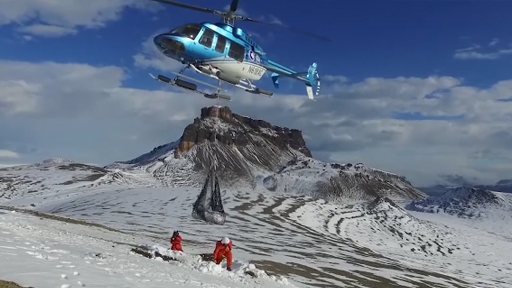 University of Queensland researcher Dr. Steve Salisbury told the Wall Street Journal, "The diversity and quality of what we found will provide a detailed snapshot of life in Antarctica at the end of the Age of Dinosaurs."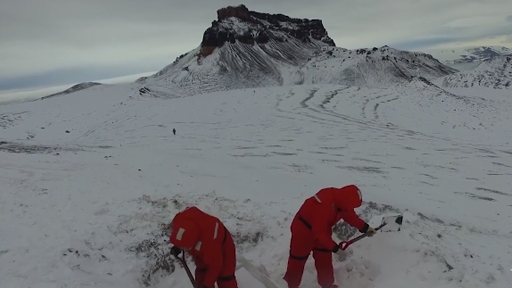 Research in Antarctica is not for the faint of heart. The 12-person team endured 7 weeks of seasickness, bitter cold, and several miles of daily hiking to reveal the remains.
Dr. Salisbury continued, "Working in Antarctica is really tough. But the hardest thing I think was actually getting there."
We're glad they did!
Enjoy these newly released clips from the expedition:
The Latest
Image: Wikimedia Commons Meet the lionfish: the attractive, but deadly predator that's terrorizing oceans and decimating ecosystems. Native to the Indian and Pacific oceans, lionfish have now made themselves at home throughout the...
The largest deer species ever to walk the earth bore 12ft antlers but died out more than 10,000 years ago — leaving scientists debating its evolution. Megaloceros giganteus has many names, including the...
In the United States, mountain lions and bobcats are currently the biggest felines around; but there was once a different big cat that ruled the American Southwest — the jaguar. If you've watched a few...
Scientists are getting closer to reviving extinct species — but are the benefits worth losing species we already have?  The theoretical idea began with the legendary Jurassic Park and it is becoming a reality now...
Chimpanzees are our closest relatives, so it's no surprise that they use tools to survive in the wilderness. But other less advanced primates make use of tools as well, and they use them...
Woolly mammoths are the most famous of all Ice Age fauna, and they roamed the frozen wastelands of North America and Eurasia until they died out roughly 10,000 years ago. Their extinction is...