70-Million Year Old Fossils Uncovered In Antarctica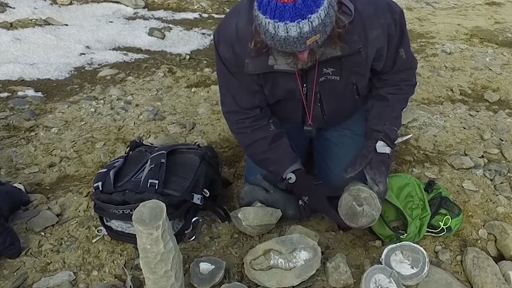 An international team of scientists has uncovered over a ton of fossils while on expedition in Antarctica, all of which are estimated to be approximately 70 million years old.
The unearthed ancient marine creatures, dinosaurs, and birds thrived during the late Cretaceous Period, the last geologic period before the mass extinction event 65 million years ago.
Included in the massive find were a giant shark vertebrae, marine lizards, and early ducks.
The trove of fossils will be shipped to Carnegie Museum of Natural History in Pittsburgh, Pennsylvania for further study and cataloging, which could take several years.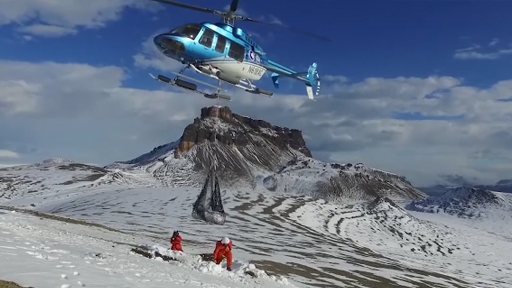 University of Queensland researcher Dr. Steve Salisbury told the Wall Street Journal, "The diversity and quality of what we found will provide a detailed snapshot of life in Antarctica at the end of the Age of Dinosaurs."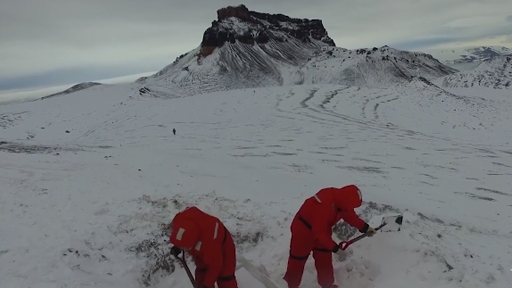 Research in Antarctica is not for the faint of heart. The 12-person team endured 7 weeks of seasickness, bitter cold, and several miles of daily hiking to reveal the remains.
Dr. Salisbury continued, "Working in Antarctica is really tough. But the hardest thing I think was actually getting there."
We're glad they did!
Enjoy these newly released clips from the expedition:
The Latest
Reports of oarfish turning up on shore have historically preceded earthquakes — leaving scientists pondering how some animals may be able to forecast the future. Regalecus glesne, or the oarfish, is the longest bony...
This monkey is a real swinger, and researchers have the sex tape to prove it. The Japanese macaque was recorded trying to mount not one, but two Sika deer, and even chased away...
A new species of spider wasp was discovered killing live ants and collecting the bodies for home security. Deuteragenia ossarium is a recently analyzed species of spider wasp that was found hiding skeletons...
A director for the Sea Shepherd Conservation Society recently reported finding more than 100,000 shark fins drying on a rooftop in Shanghai.  Southeast Asia has become the frontrunner for capturing sharks and removing...
Image: Wikipedia While theoretically larger animals with more cells should be more predisposed to cancer — research shows elephants are hardly ever affected. Cancer is created when mistakes are made in cell reproduction,...
These unique reptiles open gaping pink mouths and wag their bright blue tongues to scare away predators — often with astounding success. Blue tongued skinks are native to Australia and persist primarily in...