70-Million Year Old Fossils Uncovered In Antarctica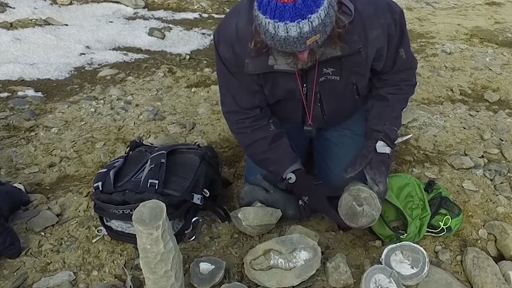 An international team of scientists has uncovered over a ton of fossils while on expedition in Antarctica, all of which are estimated to be approximately 70 million years old.
The unearthed ancient marine creatures, dinosaurs, and birds thrived during the late Cretaceous Period, the last geologic period before the mass extinction event 65 million years ago.
Included in the massive find were a giant shark vertebrae, marine lizards, and early ducks.
The trove of fossils will be shipped to Carnegie Museum of Natural History in Pittsburgh, Pennsylvania for further study and cataloging, which could take several years.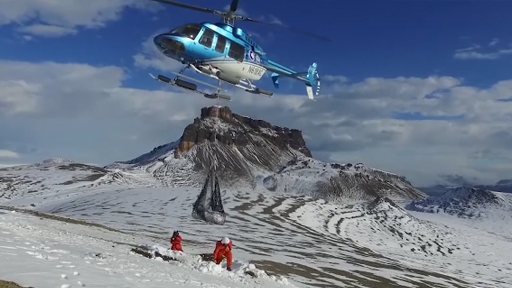 University of Queensland researcher Dr. Steve Salisbury told the Wall Street Journal, "The diversity and quality of what we found will provide a detailed snapshot of life in Antarctica at the end of the Age of Dinosaurs."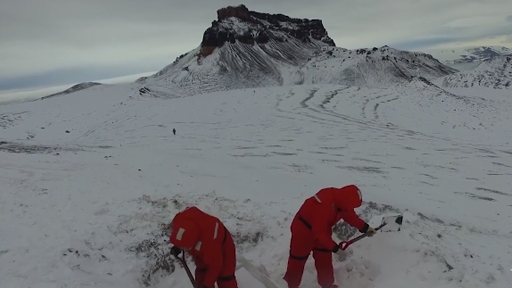 Research in Antarctica is not for the faint of heart. The 12-person team endured 7 weeks of seasickness, bitter cold, and several miles of daily hiking to reveal the remains.
Dr. Salisbury continued, "Working in Antarctica is really tough. But the hardest thing I think was actually getting there."
We're glad they did!
Enjoy these newly released clips from the expedition:
The Latest
The hairy frogfish (Antennarius striatus), also known as striated frogfish, is one of the most bizarre creatures in the ocean. Found throughout tropical waters in the world's oceans, hairy frogfish have a wide...
Researchers have recently revealed the physical characteristics of a 500-million-year-old fossil — a worm-like creature with hairy front appendages and hook-like back claws.  Ovatiovermis cribratus was discovered in the Burgess shale and concluded to be a...
The worldwide phenomenon of animal beachings has been loosely attributed to many scientific theories, including solar storms — but this is the first time researchers will collect enough data to officially solve the plaguing mystery. Various...
Scientists recently observed the first ever documented asexual reproduction of a zebra shark  in captivity — a promising occurrence for the IUCN listed endangered species. Zebra sharks naturally inhabit the tropical waters of the Indo-Pacific...
Image: Wikimedia Commons Today we know orcas as large, ferocious predators who sit at the top of the ocean's food chain and regularly feed on whales, sharks, dolphins, fish and other sea creatures....
The fossils of an ancient crocodile were discovered in Tunisia — revealing an animal with a 30ft long body and a skull the size of a human.  Researchers were digging for fossils in Tunisia, Africa...