70-Million Year Old Fossils Uncovered In Antarctica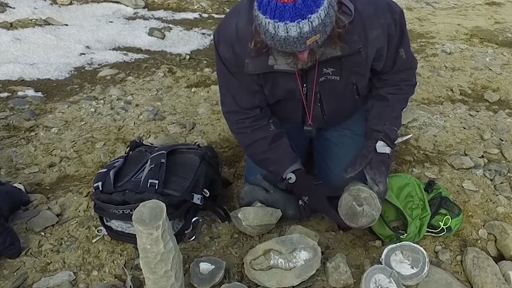 An international team of scientists has uncovered over a ton of fossils while on expedition in Antarctica, all of which are estimated to be approximately 70 million years old.
The unearthed ancient marine creatures, dinosaurs, and birds thrived during the late Cretaceous Period, the last geologic period before the mass extinction event 65 million years ago.
Included in the massive find were a giant shark vertebrae, marine lizards, and early ducks.
The trove of fossils will be shipped to Carnegie Museum of Natural History in Pittsburgh, Pennsylvania for further study and cataloging, which could take several years.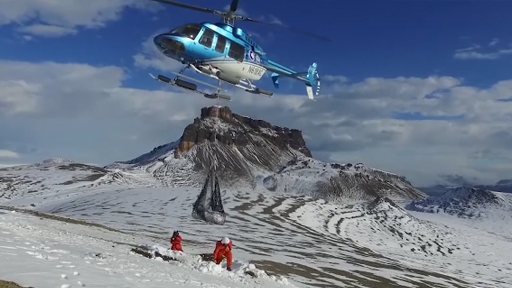 University of Queensland researcher Dr. Steve Salisbury told the Wall Street Journal, "The diversity and quality of what we found will provide a detailed snapshot of life in Antarctica at the end of the Age of Dinosaurs."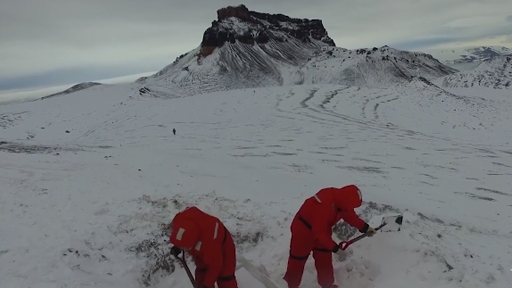 Research in Antarctica is not for the faint of heart. The 12-person team endured 7 weeks of seasickness, bitter cold, and several miles of daily hiking to reveal the remains.
Dr. Salisbury continued, "Working in Antarctica is really tough. But the hardest thing I think was actually getting there."
We're glad they did!
Enjoy these newly released clips from the expedition:
The Latest
A group has started looking at the culling methods of "unwanted animals" to determine if there are better ways.  Invasive species are often considered pests in their non-native homes, including possums, rabbits, beavers, cats, and...
Image: Wikimedia Commons Predators will start becoming even fiercer as global temperatures rise, says a new study that looked at how warmer conditions could affect diversity and competition between species. According to a...
Researchers have just confirmed that while cephalopods (octopus, cuttlefish and squid) are experts at camouflaging themselves, they're completely colorblind. Professor Justin Marshall and Dr Wen-Sung Chung of the Queensland Brain Institute studied octopus...
The mystical ghost shark has inhabited the deepest ocean depths since before the age of the dinosaurs and scientists have just recently discovered the 50th species — reportedly the second largest in history. Ghost...
A giant worm-like sea creature the size of a baseball bat was recently spotted by scientists for the first time, and you may wish you'd never seen them. Though their long, tusk-like shells...
Image: Wikimedia Commons Humans typically aren't a favorite menu item for lions, but occasionally, they do prey on people. Perhaps the most infamous incident was in 1898, when a pair of lions went on...