After an excruciatingly long wait, justice has been served for conservationists and animal lovers. A gang of poachers in South Africa recently received a series of hefty sentences, wrapping up a court case that stretched nearly three years.
Three men from the so-called "Ndlovu Gang" were sentenced to a total of 500 years in prison for more than 55 counts of rhino poaching over four years, according to a press release by the South African Police Service. However, because the sentences will run concurrently, each of the men will effectively serve 25 years.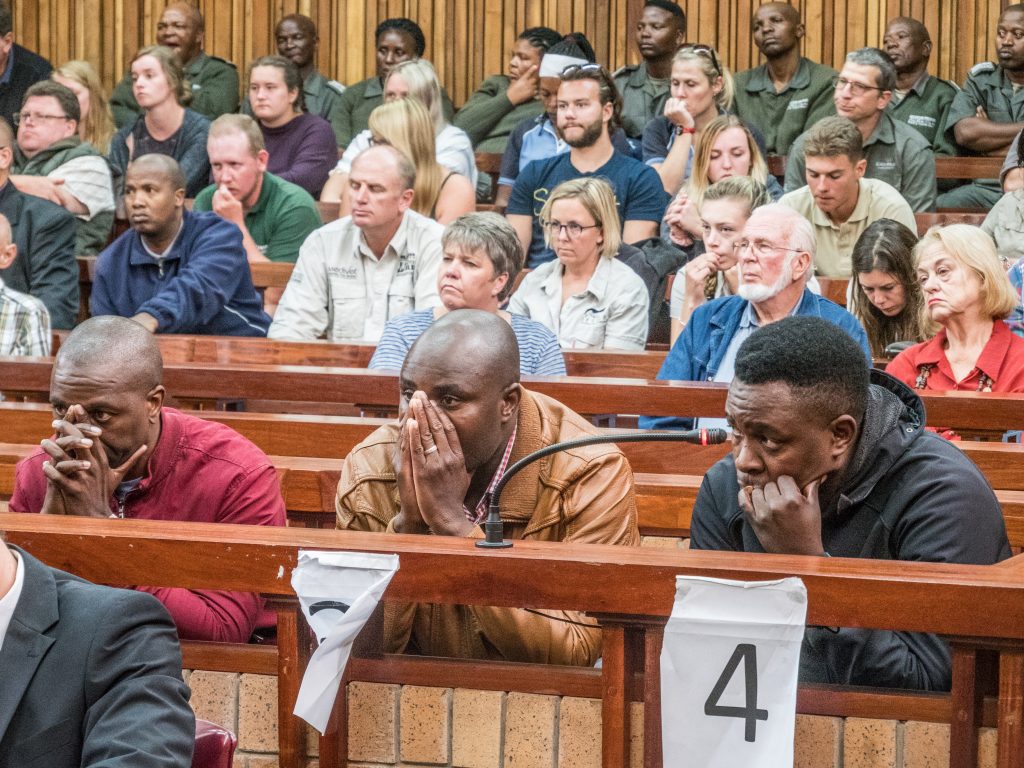 South African police arrested the men in 2016 as part of a campaign to combat poaching in the Eastern Cape known as Operation Full Moon. The suspects — Forget Ndlovu, 43, Jabulani Ndlovu, 41 and Sikhumbuzo Ndlovu, 40 — were linked to at least 10 rhino poaching incidents, including one at Buckland's Private Game Reserve where a rhino may have been darted. During the arrest, police recovered a trove of evidence, including a freshly harvested rhino horn valued at approximately R1.2 million (US $85,000), veterinary drugs used to tranquilize the animals, a dart gun and darts that matched those found at other crime scenes, an illegal rifle, saws and knives.
The syndicate was apparently notorious for posing as guests at lodges, and are the only poachers in South Africa known to have used veterinary drugs to kill rhinos in recent years.
Wildlife veterinarian Dr. William Fowlds, who conducted the majority of the post mortems on the poached rhino's, described today's result as "an amazing moment for this rhino community and people across the country."
Law enforcement officials also welcomed the sentence.
"Since their arrest, Eastern Cape has not had an incident of rhino poaching where a rhino is darted," Eastern Cape Provincial Commissioner Lieutenant General Liziwe Ntshing said in the statement. "We will continue to arrest and break the backbone of rhino poaching incidents in the province as we have many other suspects appearing in different courts for similar cases."
Anti-poaching efforts appear to be paying off as rhino poaching numbers have been dropping each year since 2016. However, the country is still very much in a poaching crisis with  — meaning a least two rhinos were killed every day.

Ben Wallace, who took photos of the trial and shared the news on Facebook also posted this heart-breaking footage of a white rhino cow he says was "mercilessly killed by poachers": (Warning: Disturbing content)
Several other high profile rhino poaching cases in the region have been delayed awaiting the result of this case, which some believe will set a legal precedent and act as a deterrent for rhino poachers in South Africa.
"The sentence that was imposed today was a very strong message that can be sent to likeminded poachers… Rhino poachers will face very severe penalties, and hopefully that will protect our rhinos," said prosecution lawyer Buks Coetzee.