Beach pollution is a real problem in Okinawa, Japan, but the blueberry hermit crabs living there are finding ways to thrive amidst — and inside — the trash.
In 2010, photographer Shawn Miller spotted a hermit crab using a bottle cap as a shell. Later, he found the crabs using discarded measuring cups and laundry detergent caps. He was understandably fascinated by this behavior, and the idea for a photography project was born.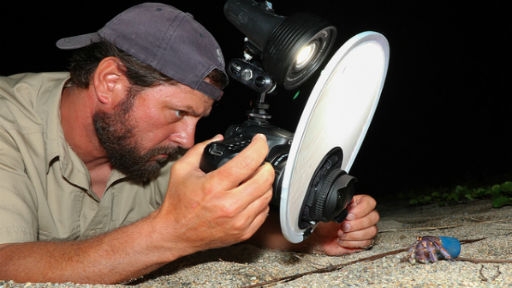 Like all hermit crab species, blueberry hermit crabs (known by the scientific name Coenobita purpureus) need a shell to protect their soft bodies from injury and predators. As the crabs grow in size, they "trade up" to a larger shell. In Okinawa, that may mean trading a soda bottle cap for a laundry detergent lid.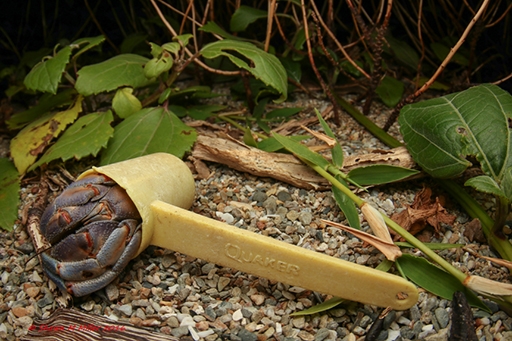 Miller returned to the beach many times in search of crabs to photograph, determined to show the world the effect pollution is having on even the tiniest of species.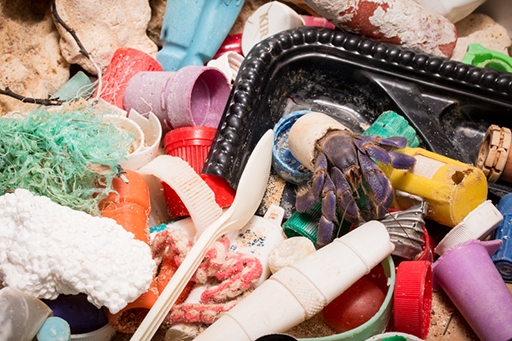 While the hermit crabs are adapting to an environment that's been drastically affected by humans, the presence of so much trash is indicative of a larger issue. Discarded plastics are responsible for killing thousands of sea- and shoreline-dwelling animals every year.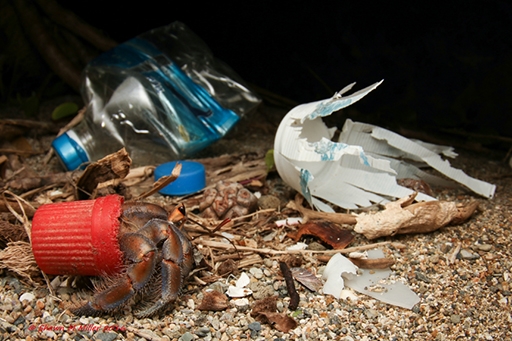 "Over the years", Miller told Atlas Obscura, "I continued to find more crabs with trash homes. I noticed more trash piling up on our shorelines [while] searching for hermit crabs and realized it was a serious problem. I wanted to bring awareness to our pollution problems on our shorelines."
A serious problem indeed: It is estimated that on average, 46,000 pieces of plastic are swirling in every square mile of our oceans. What's more, at least one million sea birds and 100,000 sharks, turtles, dolphins and whales die from eating plastic annually.
You can reduce the amount of plastic entering our oceans by avoiding single-use plastics like straws, cups and bottles; and by bringing reusable bags on your shopping trips.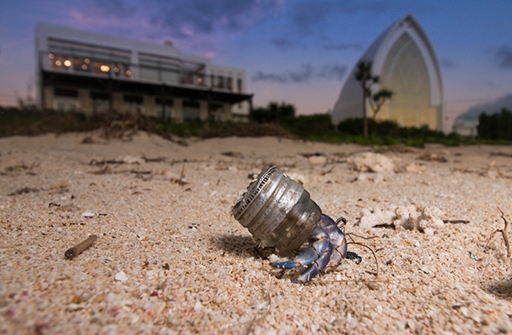 Follow photographer Shawn Miller's work on
Flickr
and on
Instagram
for more fascinating images! You can also visit his website
here,
 or watch his TED talk below!