Great White Shark Air Attack on Seal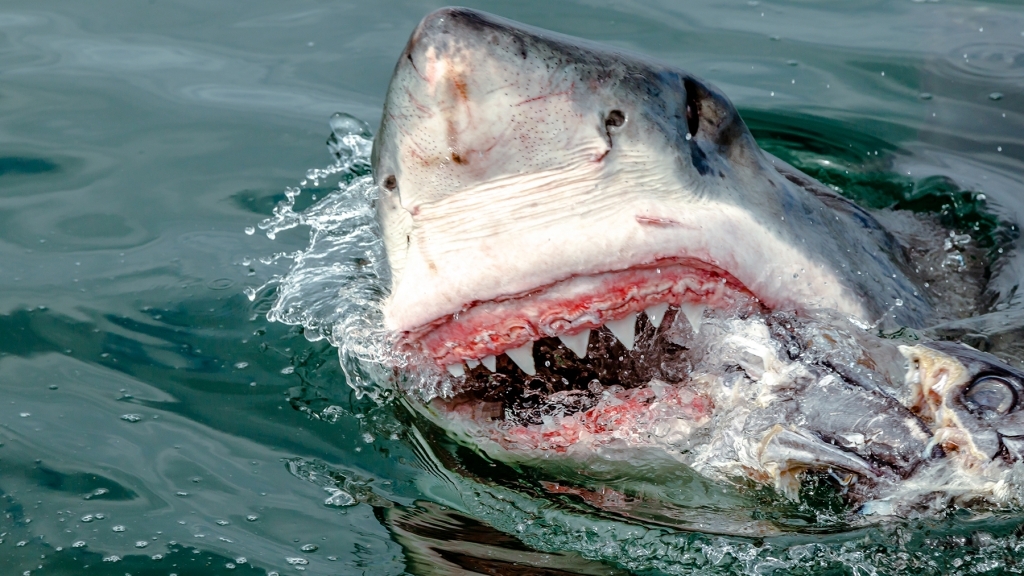 This rare footage shows the moment that a massive Great White Shark went fully airborne out of the water in an epic attack on an unsuspecting young seal.
A boat of Taiwanese tourists on a tour guided by Dive Experts Tour-guide and renowned photographer Rainer Shimpf.
Off the coast of Mossel Bay, South Africa lives two thriving populations: Car Fur Seals, and Great White Sharks.
Each year the seals here gather on 'Seal Island' by the hundreds to give birth. When the newborn seal pups go for their first swim, they enter dangerous waters.
Great White Sharks thrive in this area, in part due to the abundant prey. When the seals begin to go for their first swim, the sharks circle the island, biding time until the moment comes to strike…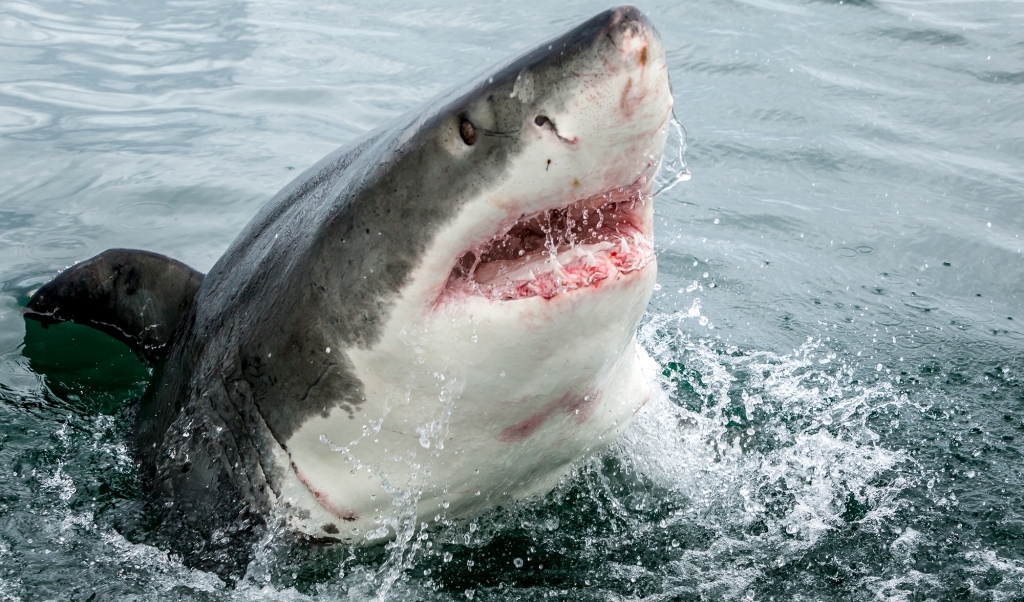 The shark in this video had been patiently biding his time, waiting for the opportunity to strike. And strike he did! An amazing breach, nearly fulling suspended in the air after catching the young inexperienced seal pup off guard.
A remarkable moment…
This shark attack is not the first time tour guide and photographer Rainer Schimpf has filmed.
Last year we witnessed a Great White Shark take a bite out of his inflatable boat. Watch that video by clicking HERE after watching the video below…
Video:
The Latest
Reports of oarfish turning up on shore have historically preceded earthquakes — leaving scientists pondering how some animals may be able to forecast the future. Regalecus glesne, or the oarfish, is the longest bony...
This monkey is a real swinger, and researchers have the sex tape to prove it. The Japanese macaque was recorded trying to mount not one, but two Sika deer, and even chased away...
A new species of spider wasp was discovered killing live ants and collecting the bodies for home security. Deuteragenia ossarium is a recently analyzed species of spider wasp that was found hiding skeletons...
A director for the Sea Shepherd Conservation Society recently reported finding more than 100,000 shark fins drying on a rooftop in Shanghai.  Southeast Asia has become the frontrunner for capturing sharks and removing...
Image: Wikipedia While theoretically larger animals with more cells should be more predisposed to cancer — research shows elephants are hardly ever affected. Cancer is created when mistakes are made in cell reproduction,...
These unique reptiles open gaping pink mouths and wag their bright blue tongues to scare away predators — often with astounding success. Blue tongued skinks are native to Australia and persist primarily in...