Great White Shark Air Attack on Seal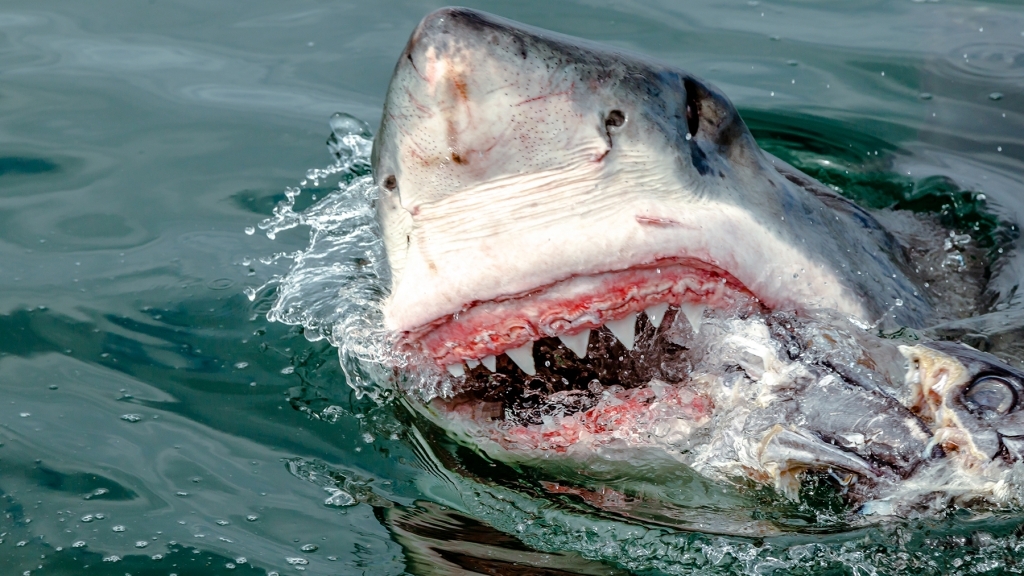 This rare footage shows the moment that a massive Great White Shark went fully airborne out of the water in an epic attack on an unsuspecting young seal.
A boat of Taiwanese tourists on a tour guided by Dive Experts Tour-guide and renowned photographer Rainer Shimpf.
Off the coast of Mossel Bay, South Africa lives two thriving populations: Car Fur Seals, and Great White Sharks.
Each year the seals here gather on 'Seal Island' by the hundreds to give birth. When the newborn seal pups go for their first swim, they enter dangerous waters.
Great White Sharks thrive in this area, in part due to the abundant prey. When the seals begin to go for their first swim, the sharks circle the island, biding time until the moment comes to strike…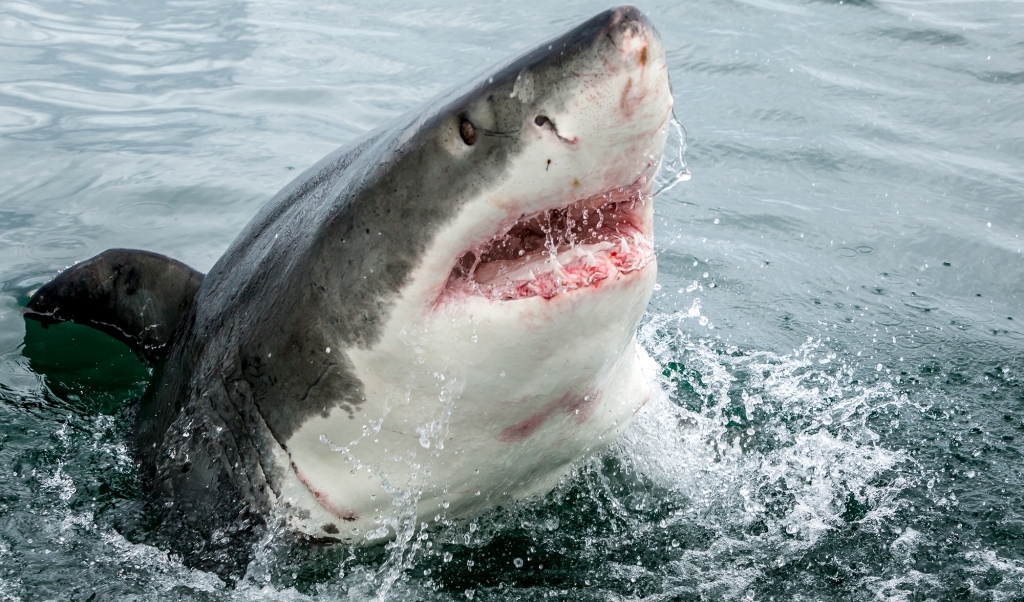 The shark in this video had been patiently biding his time, waiting for the opportunity to strike. And strike he did! An amazing breach, nearly fulling suspended in the air after catching the young inexperienced seal pup off guard.
A remarkable moment…
This shark attack is not the first time tour guide and photographer Rainer Schimpf has filmed.
Last year we witnessed a Great White Shark take a bite out of his inflatable boat. Watch that video by clicking HERE after watching the video below…
Video:
The Latest
A group has started looking at the culling methods of "unwanted animals" to determine if there are better ways.  Invasive species are often considered pests in their non-native homes, including possums, rabbits, beavers, cats, and...
Image: Wikimedia Commons Predators will start becoming even fiercer as global temperatures rise, says a new study that looked at how warmer conditions could affect diversity and competition between species. According to a...
Researchers have just confirmed that while cephalopods (octopus, cuttlefish and squid) are experts at camouflaging themselves, they're completely colorblind. Professor Justin Marshall and Dr Wen-Sung Chung of the Queensland Brain Institute studied octopus...
The mystical ghost shark has inhabited the deepest ocean depths since before the age of the dinosaurs and scientists have just recently discovered the 50th species — reportedly the second largest in history. Ghost...
A giant worm-like sea creature the size of a baseball bat was recently spotted by scientists for the first time, and you may wish you'd never seen them. Though their long, tusk-like shells...
Image: Wikimedia Commons Humans typically aren't a favorite menu item for lions, but occasionally, they do prey on people. Perhaps the most infamous incident was in 1898, when a pair of lions went on...