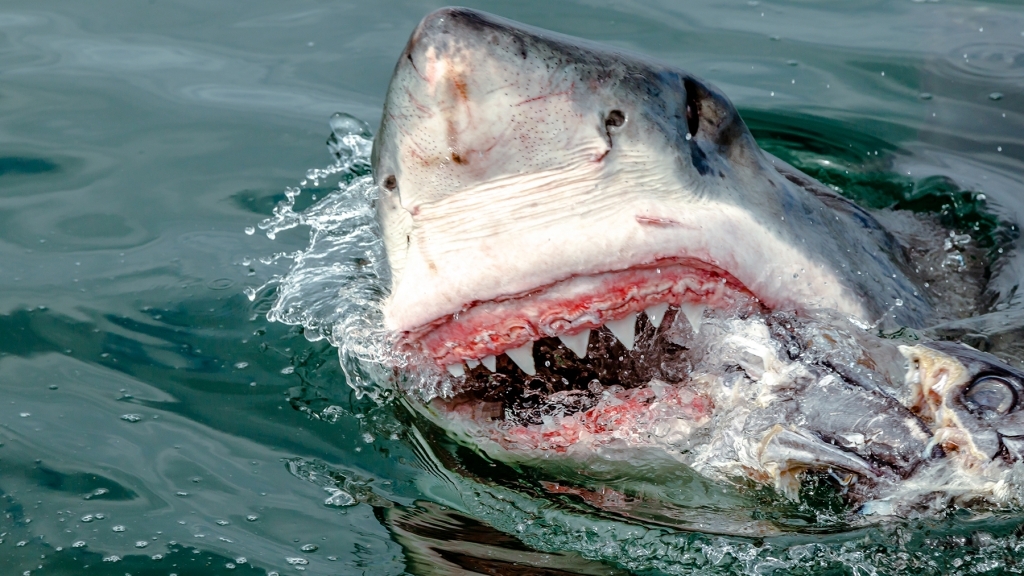 This rare footage shows the moment that a massive Great White Shark went fully airborne out of the water in an epic attack on an unsuspecting young seal.
A boat of Taiwanese tourists on a tour guided by Dive Experts Tour-guide and renowned photographer Rainer Shimpf.
Off the coast of Mossel Bay, South Africa lives two thriving populations: Car Fur Seals, and Great White Sharks.
Each year the seals here gather on 'Seal Island' by the hundreds to give birth. When the newborn seal pups go for their first swim, they enter dangerous waters.
Great White Sharks thrive in this area, in part due to the abundant prey. When the seals begin to go for their first swim, the sharks circle the island, biding time until the moment comes to strike…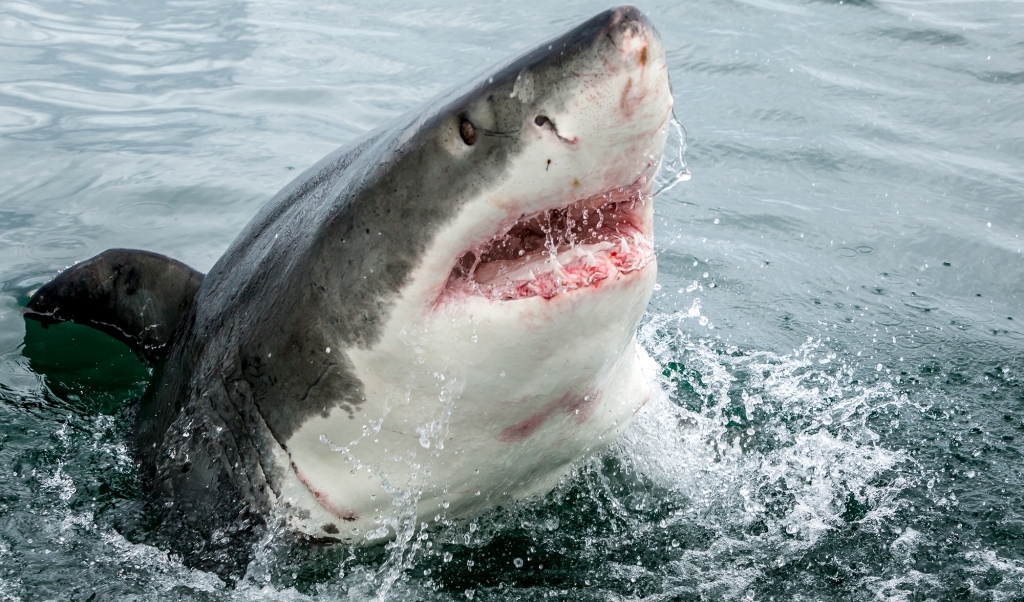 The shark in this video had been patiently biding his time, waiting for the opportunity to strike. And strike he did! An amazing breach, nearly fulling suspended in the air after catching the young inexperienced seal pup off guard.
A remarkable moment…
This shark attack is not the first time tour guide and photographer Rainer Schimpf has filmed.
Last year we witnessed a Great White Shark take a bite out of his inflatable boat. Watch that video by clicking HERE after watching the video below…