Great White Shark Air Attack on Seal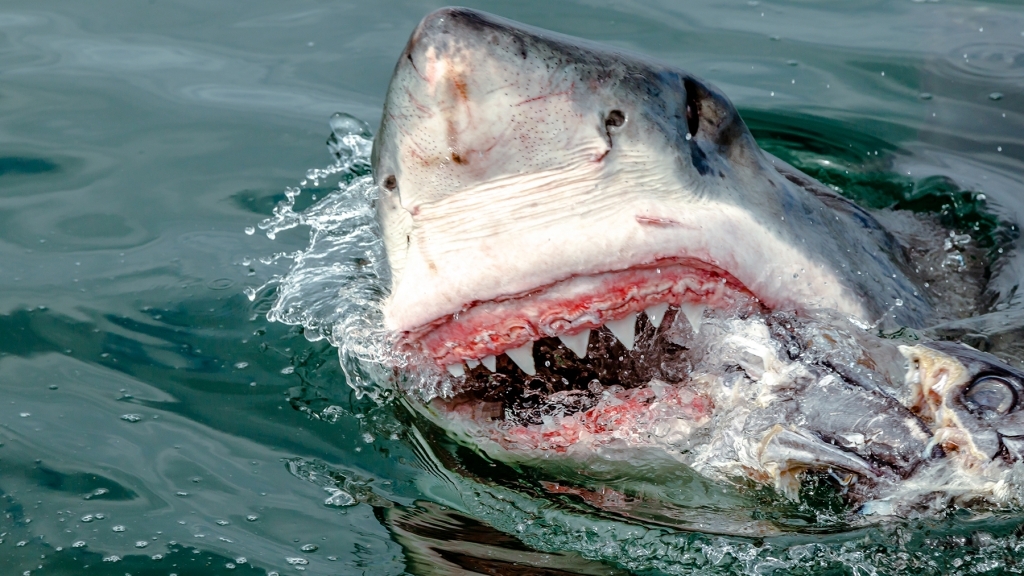 This rare footage shows the moment that a massive Great White Shark went fully airborne out of the water in an epic attack on an unsuspecting young seal.
A boat of Taiwanese tourists on a tour guided by Dive Experts Tour-guide and renowned photographer Rainer Shimpf.
Off the coast of Mossel Bay, South Africa lives two thriving populations: Car Fur Seals, and Great White Sharks.
Each year the seals here gather on 'Seal Island' by the hundreds to give birth. When the newborn seal pups go for their first swim, they enter dangerous waters.
Great White Sharks thrive in this area, in part due to the abundant prey. When the seals begin to go for their first swim, the sharks circle the island, biding time until the moment comes to strike…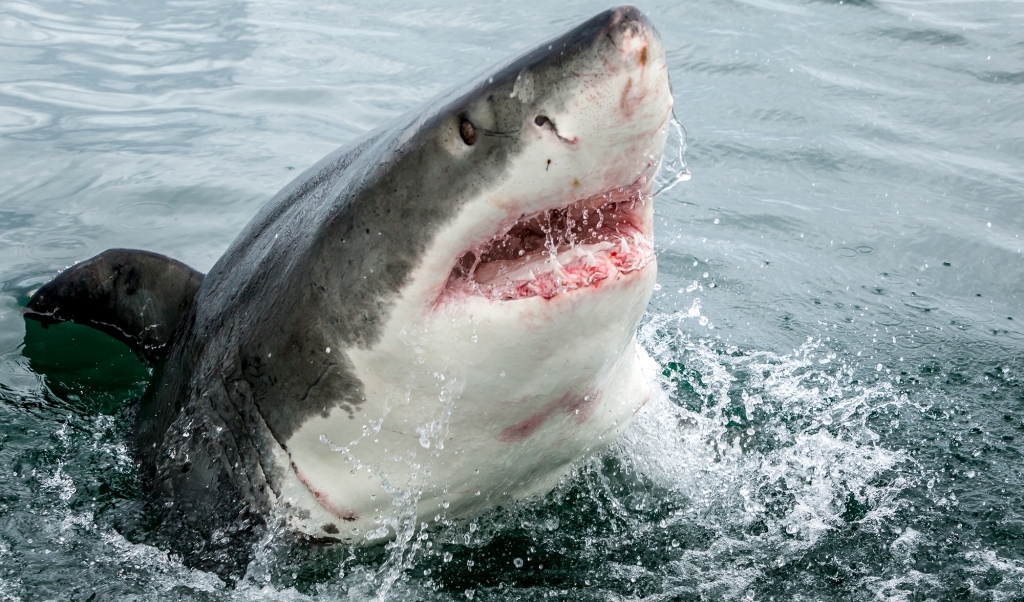 The shark in this video had been patiently biding his time, waiting for the opportunity to strike. And strike he did! An amazing breach, nearly fulling suspended in the air after catching the young inexperienced seal pup off guard.
A remarkable moment…
This shark attack is not the first time tour guide and photographer Rainer Schimpf has filmed.
Last year we witnessed a Great White Shark take a bite out of his inflatable boat. Watch that video by clicking HERE after watching the video below…
Video:
The Latest
The hairy frogfish (Antennarius striatus), also known as striated frogfish, is one of the most bizarre creatures in the ocean. Found throughout tropical waters in the world's oceans, hairy frogfish have a wide...
Researchers have recently revealed the physical characteristics of a 500-million-year-old fossil — a worm-like creature with hairy front appendages and hook-like back claws.  Ovatiovermis cribratus was discovered in the Burgess shale and concluded to be a...
The worldwide phenomenon of animal beachings has been loosely attributed to many scientific theories, including solar storms — but this is the first time researchers will collect enough data to officially solve the plaguing mystery. Various...
Scientists recently observed the first ever documented asexual reproduction of a zebra shark  in captivity — a promising occurrence for the IUCN listed endangered species. Zebra sharks naturally inhabit the tropical waters of the Indo-Pacific...
Image: Wikimedia Commons Today we know orcas as large, ferocious predators who sit at the top of the ocean's food chain and regularly feed on whales, sharks, dolphins, fish and other sea creatures....
The fossils of an ancient crocodile were discovered in Tunisia — revealing an animal with a 30ft long body and a skull the size of a human.  Researchers were digging for fossils in Tunisia, Africa...