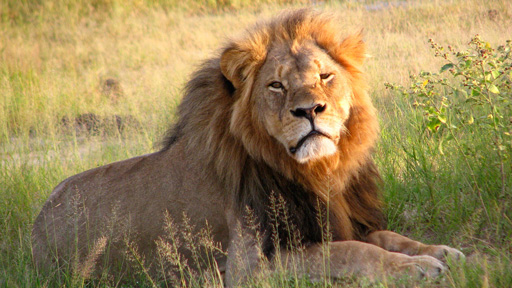 The controversial practice of hunting and killing animals for sport has long outraged conservationists and animal lovers. But a ban on commercial hunting may do more harm than good, says one activist.
Speaking at a TEDx Copenhagen event, conservationist Mikkel Legerth who co-created the Modisa Wildlife Project in Botswana, claimed that the country's ban on commercial hunting has led to increased conflict between villagers and lions that prey on their livestock.
Before the ban, European and American tourists who came to hunt big game like lions and elephants kept predators in check. They also provided income to the farmers whose land they hunted on, since the villages received a portion of the fees.
In fact, trophy hunting dollars helped local villages pay for much-needed infrastructure, like toilets, water pipes, and housing, according to a New York Times report. It also provided an incentive for farmers to protect animals as a source of revenue.
But with hunting outlawed, elephants, lions, and other predators now roam freely into farmlands where they hunt cattle and other domestic livestock. With their livelihood threatened, the ranchers are now battling the very animals the ban was supposed to protect.
According to Legerth, local farmers receive special permits to kill lions which are considered "problem animals." As the population of lions in an area gets killed off, it creates empty territories for other lions to move into, and the cycle continues. As a result, Legerth claims more animals are killed by farmers than would have been through commercial hunting.
Watch the video here: