Cecil the Lion's Mate Survives Hyena Attack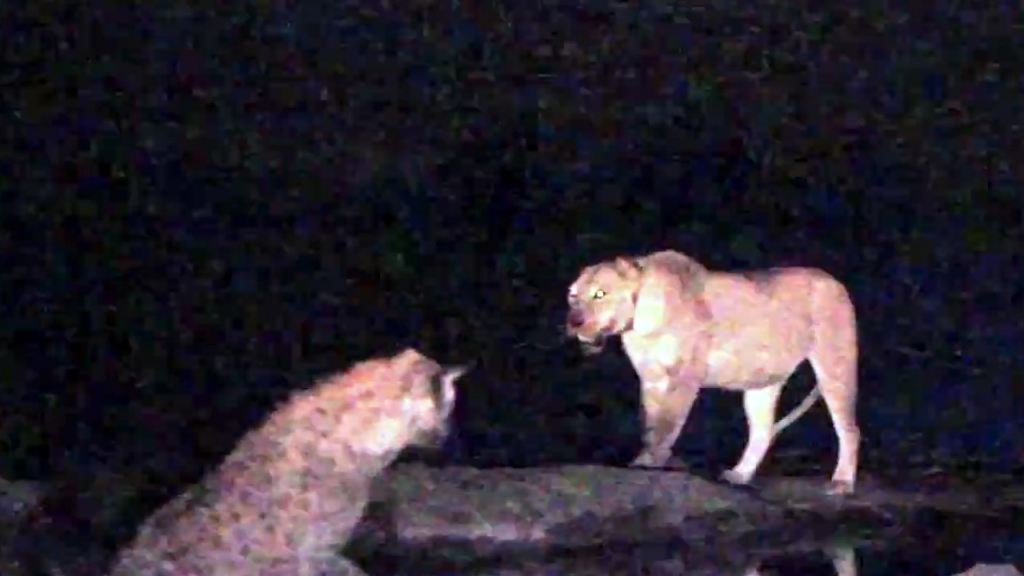 Cecil's mate and his adolescent cubs are surrounded by 9 hyenas after making a kill. This is a classic battle in the wild savannah of Africa.
Cecil was a male Southwest African lion that lived in the Hwange National Park in Zimbabwe. He was famously killed by an American big game hunter on July 1, 2015.
Since the killing of Cecil, this species of lion has been put on the endangered species list, and worldwide awareness of illegal hunting has spurred countless new initiatives, ensuring the protection of these awesome animals.
But that doesn't mean lions live without any threats.
Lions and hyenas are both apex predators in Africa. While lions are known as the 'King of the Jungle', hyenas have bone-crushing biting abilities, and a ferocious tenacity. Things look grim for the lioness when the hyenas decide to attack, however Cecil's mate is now doing much better. Park officials report that the lioness had survived the attack – albeit with a broken ear, but had rejoined her pride and is still doing well and has since had new cubs.
Video:
The Latest
Image: Wikimedia Commons Meet the lionfish: the attractive, but deadly predator that's terrorizing oceans and decimating ecosystems. Native to the Indian and Pacific oceans, lionfish have now made themselves at home throughout the...
The largest deer species ever to walk the earth bore 12ft antlers but died out more than 10,000 years ago — leaving scientists debating its evolution. Megaloceros giganteus has many names, including the...
In the United States, mountain lions and bobcats are currently the biggest felines around; but there was once a different big cat that ruled the American Southwest — the jaguar. If you've watched a few...
Scientists are getting closer to reviving extinct species — but are the benefits worth losing species we already have?  The theoretical idea began with the legendary Jurassic Park and it is becoming a reality now...
Chimpanzees are our closest relatives, so it's no surprise that they use tools to survive in the wilderness. But other less advanced primates make use of tools as well, and they use them...
Woolly mammoths are the most famous of all Ice Age fauna, and they roamed the frozen wastelands of North America and Eurasia until they died out roughly 10,000 years ago. Their extinction is...