Giant Isopods are the Animals Time Forgot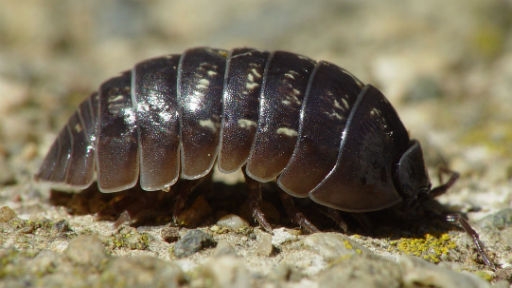 If you've ever poked a pillbug and watched it curl up in a ball, you've encountered an isopod. They're not actually bugs; they're crustaceans. And while the terrestrial kind are small and relatively harmless, their deep-sea cousins are a little more… let's say… intense.
There are about 20 species of giant isopods, which are closely related to other marine crustaceans like shrimp and crabs, and most of them live between 550 and 7020 feet underwater. They can be found in the Pacific Ocean off Japan, and in the South China Sea.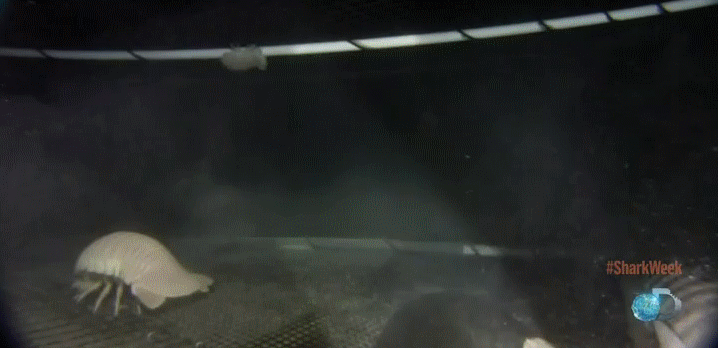 GIF: GIPHY
The prehistoric armored animals typically grow to about 14 inches or smaller in length, but in some cases they can get much, much larger. In 2010, scientists pulled up a specimen that was almost three feet long.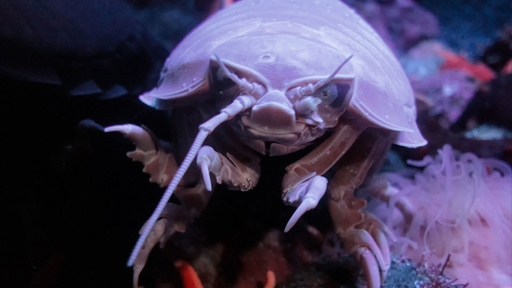 Image: Wikimedia Commons
Giant isopods live on the seafloor, where they can burrow into the mud or clay for shelter. That far down, the ocean's pressure can be extreme. Scientists hypothesize some isopods get so giant because it helps them stand up to the pressure.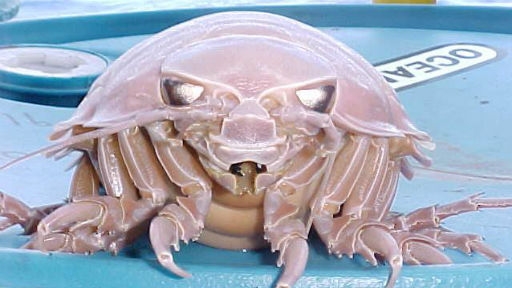 Scientists still don't know everything about giant isopods, because their natural habitat is difficult to reach and they can vary so much. They are carnivores, and it's believed they're generally scavengers that eat dead animals that fall to the seafloor. Some evidence suggests, though, that they might prey on live, slow-moving animals like sea sponges.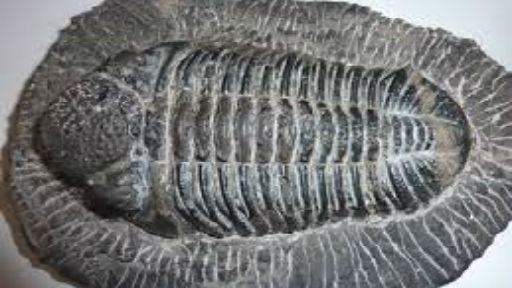 Though they do eat, and have four sets of sharp jaws to do it with, their eating habits are tough to track. That's because giant isopods, both those in the wild and in captivity, only eat a few times per year.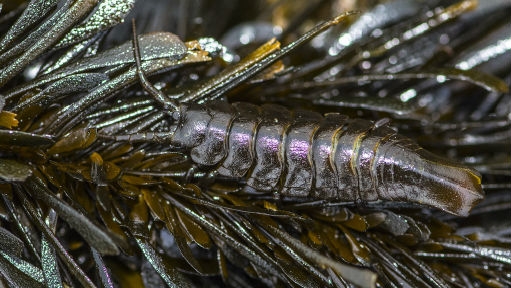 Dee Ann Auten, an Aquarist at the Aquarium of the Pacific, cares for four giant isopods in the aquarium's Wonders of the Deep gallery. Though she attempts to feed them every day, she's almost never successful.
"One of them ate twice last year, one of them ate four times last year, one of them ate almost ten times last year," she told Mental Floss. "Another one I think was seven times. It's fascinating and it's rewarding when you put so much effort into taking care of them and a lot of patience and you finally figure out what they like to eat."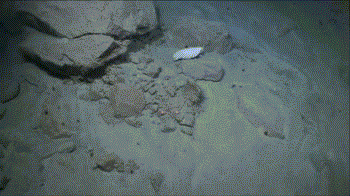 GIF: GIPHY
Living on such small amounts of food means the isopods don't have a lot of energy. They live in a constant state of semi-hibernation, slowing their metabolism and often remaining in the same place for months – or even years – at a time.
Though deep-ocean-dwelling giant isopods appear to be a far cry from their pillbug cousins in your garden, they do have one big thing in common. When threatened, these isopods will also curl up into a ball.
"If it's eating something and a fish is trying to come over and take the food from them or bite their appendages, they'll roll over to keep their food or to keep their soft organs underneath protected," Auten said. "They would cover themselves so that nothing will attach to them. Or they'll hide in a crevasse somewhere so that nothing can find them."
Check out the isopods at 0:30!
The Latest
A group has started looking at the culling methods of "unwanted animals" to determine if there are better ways.  Invasive species are often considered pests in their non-native homes, including possums, rabbits, beavers, cats, and...
Image: Wikimedia Commons Predators will start becoming even fiercer as global temperatures rise, says a new study that looked at how warmer conditions could affect diversity and competition between species. According to a...
Researchers have just confirmed that while cephalopods (octopus, cuttlefish and squid) are experts at camouflaging themselves, they're completely colorblind. Professor Justin Marshall and Dr Wen-Sung Chung of the Queensland Brain Institute studied octopus...
The mystical ghost shark has inhabited the deepest ocean depths since before the age of the dinosaurs and scientists have just recently discovered the 50th species — reportedly the second largest in history. Ghost...
A giant worm-like sea creature the size of a baseball bat was recently spotted by scientists for the first time, and you may wish you'd never seen them. Though their long, tusk-like shells...
Image: Wikimedia Commons Humans typically aren't a favorite menu item for lions, but occasionally, they do prey on people. Perhaps the most infamous incident was in 1898, when a pair of lions went on...