10 Ft. Hammerhead Shark Pulled to Beach by Brave Teen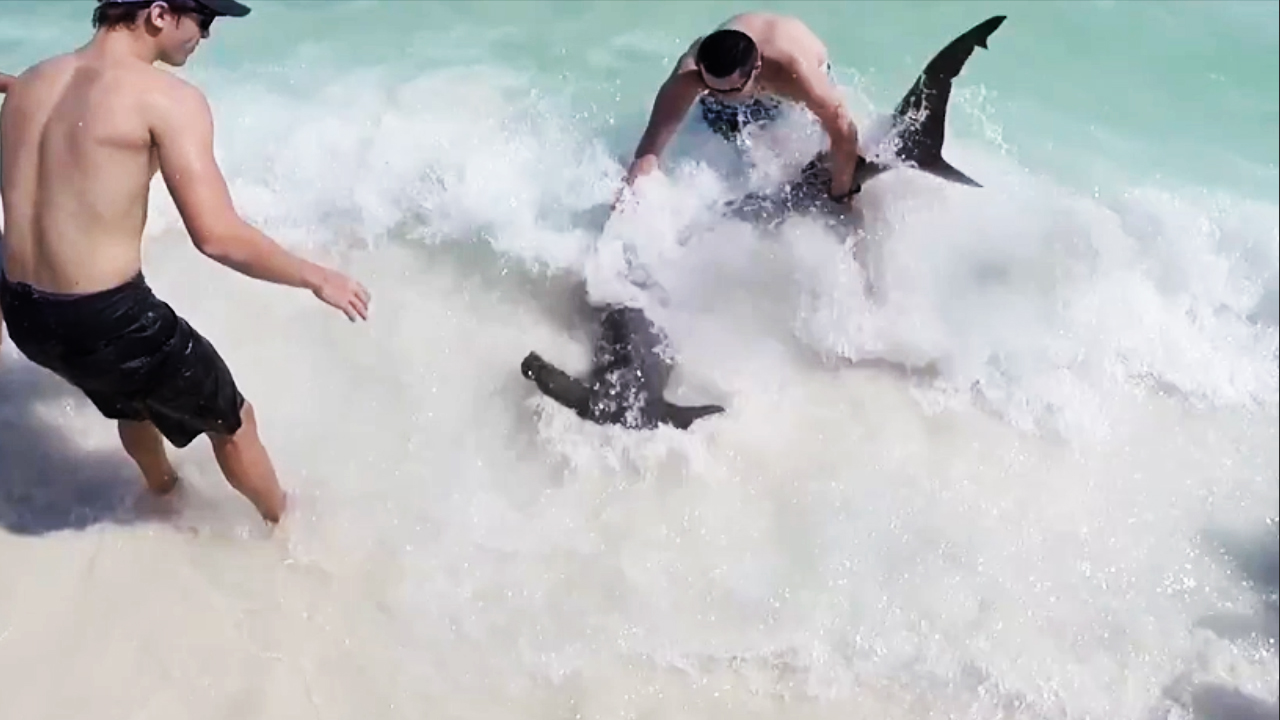 Usually when you see a giant shark swimming towards you, the last thing you want to do is jump in the water. However, when these guys saw an injured ten foot long hammerhead shark floundering near this Florida beach, they jumped into action.
Surrounded by beach-goers with cameras in hand, these folks quickly worked to rescue the injured beast. Logan Lakos, one of the rescuers, knew hammerhead sharks are generally uninterested in attacking humans, so he was comfortable stepping in after realizing it was injured. When the shark was stabilized, the makeshift rescue team worked to remove the two large fishing hooks lodged in its mouth.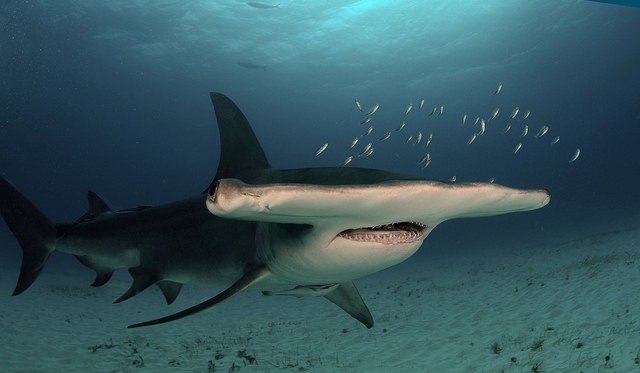 Once the hammerhead was freed from the hooks, it was clearly confused — it initially tried to jump towards shore.
Logan Lakos jumped into action again, guiding the shark away from the onlookers on the beach and out to the deep sea. The shark appeared to have no further injuries and once it found its bearings, was able to swim away successfully.
What would you do?
VIDEO:
The Latest
Reports of oarfish turning up on shore have historically preceded earthquakes — leaving scientists pondering how some animals may be able to forecast the future. Regalecus glesne, or the oarfish, is the longest bony...
This monkey is a real swinger, and researchers have the sex tape to prove it. The Japanese macaque was recorded trying to mount not one, but two Sika deer, and even chased away...
A new species of spider wasp was discovered killing live ants and collecting the bodies for home security. Deuteragenia ossarium is a recently analyzed species of spider wasp that was found hiding skeletons...
A director for the Sea Shepherd Conservation Society recently reported finding more than 100,000 shark fins drying on a rooftop in Shanghai.  Southeast Asia has become the frontrunner for capturing sharks and removing...
Image: Wikipedia While theoretically larger animals with more cells should be more predisposed to cancer — research shows elephants are hardly ever affected. Cancer is created when mistakes are made in cell reproduction,...
These unique reptiles open gaping pink mouths and wag their bright blue tongues to scare away predators — often with astounding success. Blue tongued skinks are native to Australia and persist primarily in...