Fearless Dog Battles Bears – Surprise Ending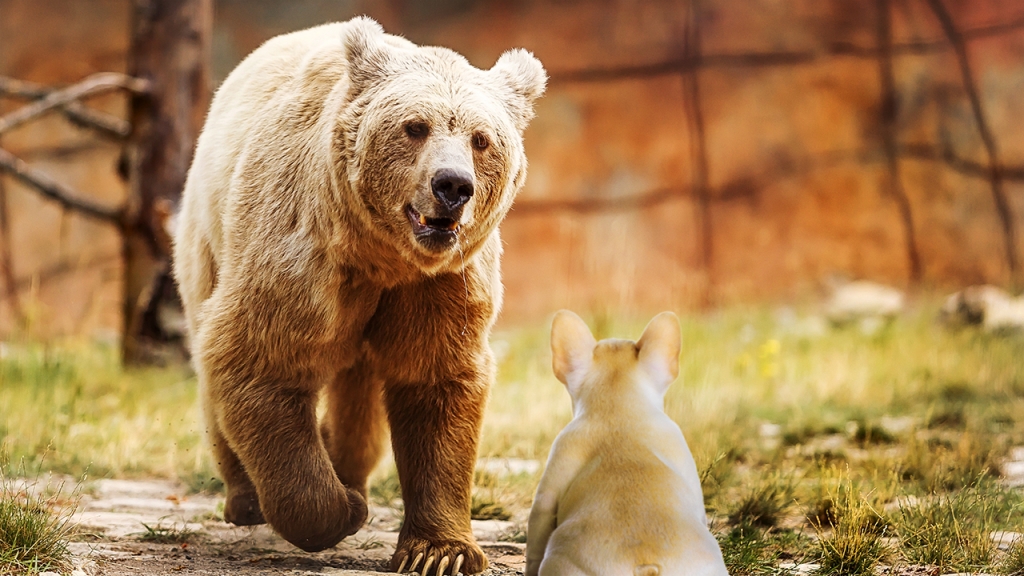 That moment when two bears are defeated… by a tiny dog.
When two hungry young bears decided to wander onto the vicinity of this home, they thought they were alone. Suddenly French Bulldog arrives on the scene. The fearless puppy is ready for battle. Chalk one up for the real 'underdog'.

Video:
The Latest
Image: Wikimedia Commons Humans typically aren't a favorite menu item for lions, but occasionally, they do prey on people. Perhaps the most infamous incident was in 1898, when a pair of lions went on...
The polka-dot tree frog is the first-ever documented fluorescent amphibian on the planet. These frogs (Hypsiboas punctatus) are endemic to portions of South America including Brazil and Argentina, found throughout tropical forests, swamps, lowland marshes,...
A new species of red-fanged venomous spiders have been discovered living in caves outside of La Paz in Baja California Sur, Mexico. The species has been named the Sierra Cacachilas wandering spider (Califorctenus cacachilensis). An...
The Ninja lanternshark probably has the most epic name ever. The Central America dwelling shark has almost just as good of a scientific name too, Etmopterus benchleyi (for the author of Jaws). They...
Fighting back from the jaws of death, this alligator lizard was nearly swallowed whole by a kingsnake — but it decided to fight back. The brave reptile refused to accept its fate as...
This is not your average spider. While most spiders patiently wait for prey to get caught in their sticky web, the bolas spider hunts by utilizing a sticky 'capture blob' of silk on...