Crocodile Attacks Lion in River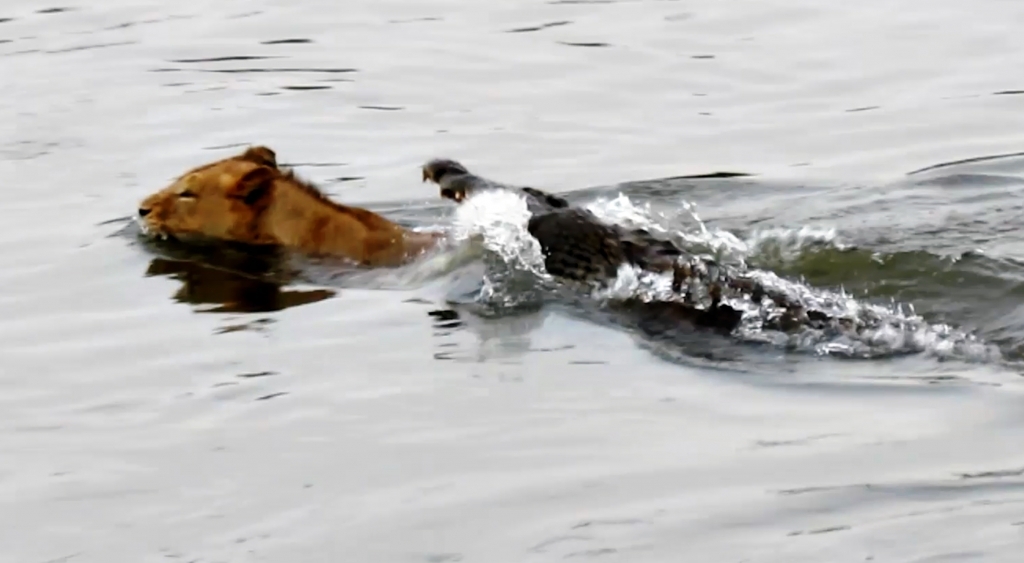 Two of the most famously feared predators in Africa are lions and crocodiles. On land, the lions are kings of the savanna, and in the water, crocodiles are kings of the rivers. But, given that both of these fearsome predators often share habitat, what happens when they meet? Would the lions pummel the crocodiles on land, or would the crocodiles death-drag the lions to their doom?
When these foes meet, expect the unexpected.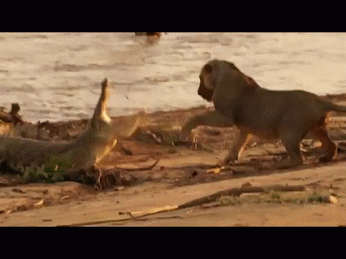 Lions generally do not worry about crocodiles, as they reign supreme on land and only need to go near the water for a drink. A crocodile on dry land doesn't stand much of a chance against a hungry lion.
Crocodiles will not back down, however, and will attempt to chomp down on anything that crosses their path, even if outmatched.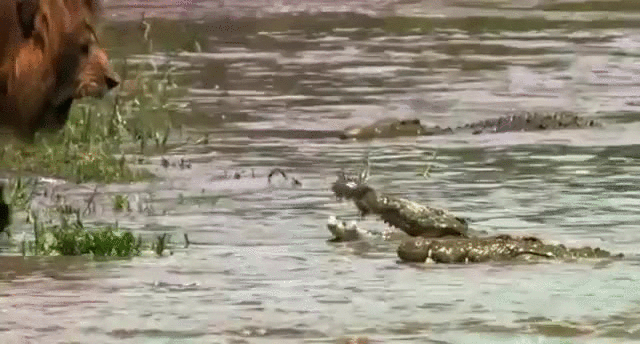 Although supreme on land, lions may find themselves forced into crossing rivers, especially during the rainy season. This is when the king of the jungle must go on defense.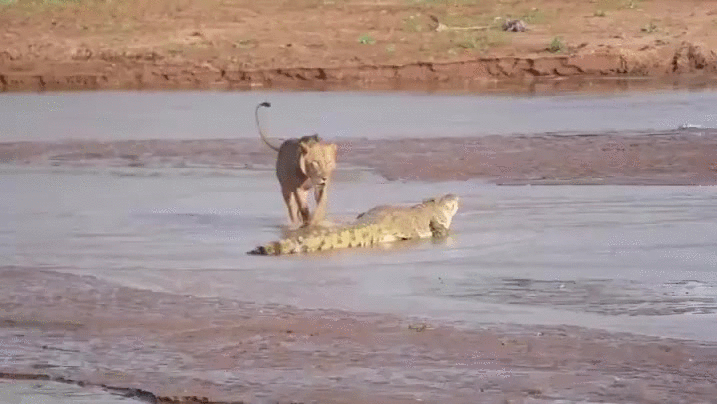 The video below shows what happened in one such instance. In the rare footage we witness a young male lion crossing the Sabie River when a crocodile suddenly decides to attack.
This footage was taken on the H10 bridge near Lower Sabie in the Kruger National Park in South Africa.
Watch the amazing footage below… Thanks to our partners at Latest Sightings:
The Latest
With its frilled gills, layered needle-point teeth, snake-like appearance, and quick-striking abilities, this shark is one of the most engrossing creatures of the deep sea. Chlamydoselachus anguineus, most commonly referred to as the...
Reports of oarfish turning up on shore have historically preceded earthquakes — leaving scientists pondering how some animals may be able to forecast the future. Regalecus glesne, or the oarfish, is the longest bony...
This monkey is a real swinger, and researchers have the sex tape to prove it. The Japanese macaque was recorded trying to mount not one, but two Sika deer, and even chased away...
A new species of spider wasp was discovered killing live ants and collecting the bodies for home security. Deuteragenia ossarium is a recently analyzed species of spider wasp that was found hiding skeletons...
A director for the Sea Shepherd Conservation Society recently reported finding more than 100,000 shark fins drying on a rooftop in Shanghai.  Southeast Asia has become the frontrunner for capturing sharks and removing...
Image: Wikipedia While theoretically larger animals with more cells should be more predisposed to cancer — research shows elephants are hardly ever affected. Cancer is created when mistakes are made in cell reproduction,...