Crocodile Attacks Lion in River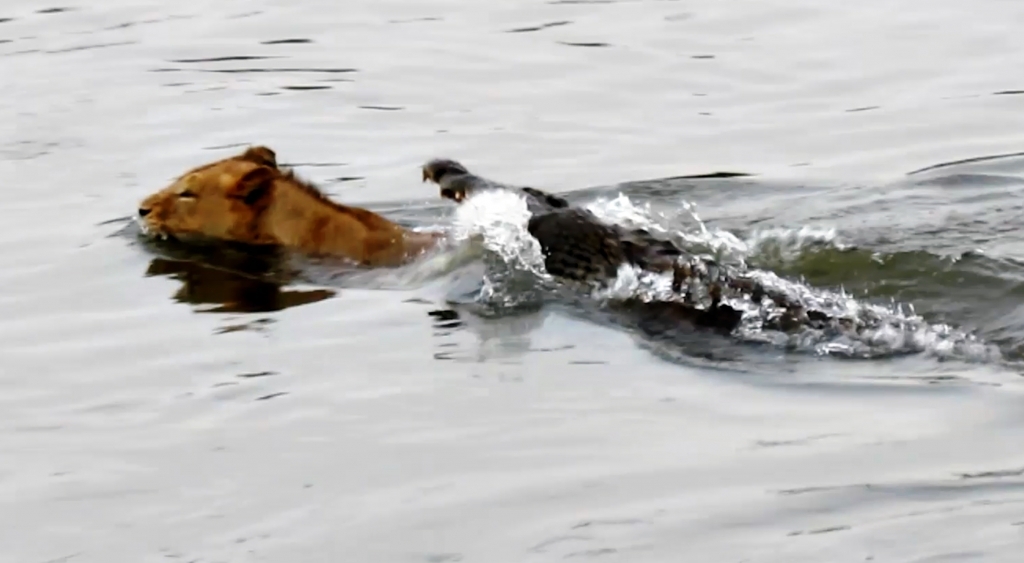 Two of the most famously feared predators in Africa are lions and crocodiles. On land, the lions are kings of the savanna, and in the water, crocodiles are kings of the rivers. But, given that both of these fearsome predators often share habitat, what happens when they meet? Would the lions pummel the crocodiles on land, or would the crocodiles death-drag the lions to their doom?
When these foes meet, expect the unexpected.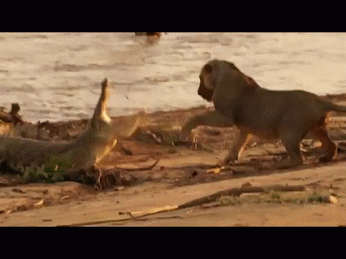 Lions generally do not worry about crocodiles, as they reign supreme on land and only need to go near the water for a drink. A crocodile on dry land doesn't stand much of a chance against a hungry lion.
Crocodiles will not back down, however, and will attempt to chomp down on anything that crosses their path, even if outmatched.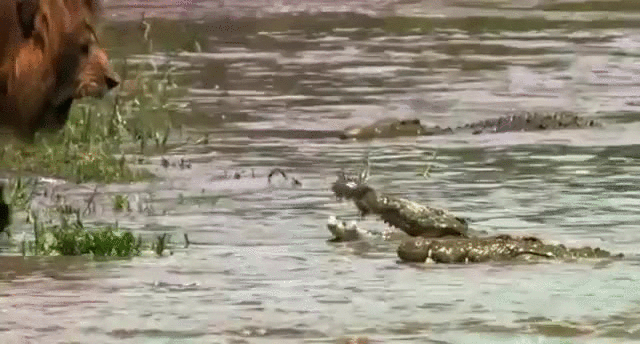 Although supreme on land, lions may find themselves forced into crossing rivers, especially during the rainy season. This is when the king of the jungle must go on defense.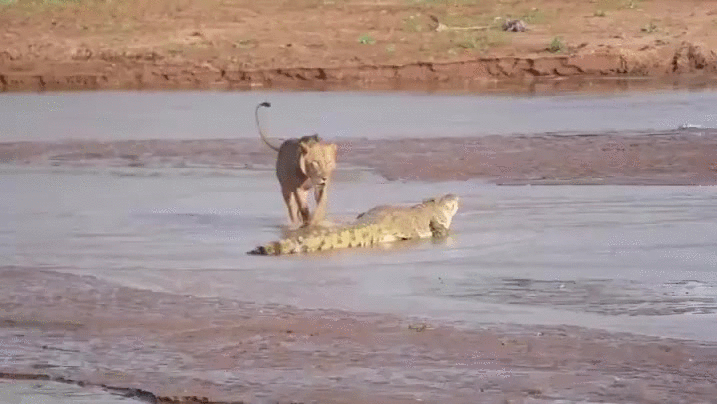 The video below shows what happened in one such instance. In the rare footage we witness a young male lion crossing the Sabie River when a crocodile suddenly decides to attack.
This footage was taken on the H10 bridge near Lower Sabie in the Kruger National Park in South Africa.
Watch the amazing footage below… Thanks to our partners at Latest Sightings:
The Latest
Image: Wikimedia Commons Meet the lionfish: the attractive, but deadly predator that's terrorizing oceans and decimating ecosystems. Native to the Indian and Pacific oceans, lionfish have now made themselves at home throughout the...
The largest deer species ever to walk the earth bore 12ft antlers but died out more than 10,000 years ago — leaving scientists debating its evolution. Megaloceros giganteus has many names, including the...
In the United States, mountain lions and bobcats are currently the biggest felines around; but there was once a different big cat that ruled the American Southwest — the jaguar. If you've watched a few...
Scientists are getting closer to reviving extinct species — but are the benefits worth losing species we already have?  The theoretical idea began with the legendary Jurassic Park and it is becoming a reality now...
Chimpanzees are our closest relatives, so it's no surprise that they use tools to survive in the wilderness. But other less advanced primates make use of tools as well, and they use them...
Woolly mammoths are the most famous of all Ice Age fauna, and they roamed the frozen wastelands of North America and Eurasia until they died out roughly 10,000 years ago. Their extinction is...