Buffalo Tosses Lion: Dramatic Fight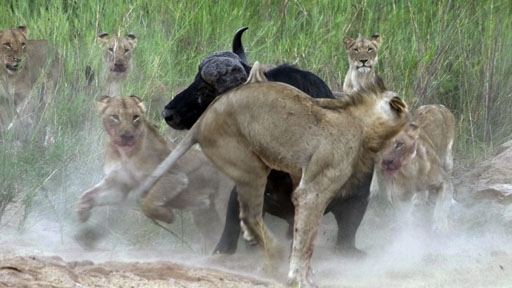 This is the moment a lion got more than it bargained for when it was impaled on the horn of an angry buffalo and tossed into the air.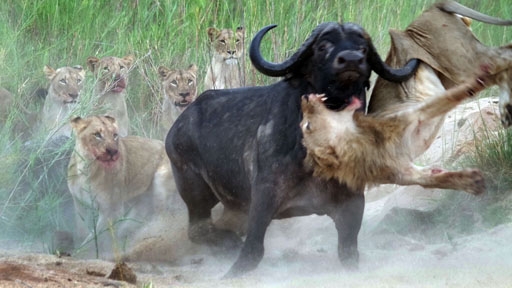 That's gonna leave a mark!
A herd of buffalos had fallen victim to a pride of hungry lions, a fight ensued and one of the buffalos was injured in the attack.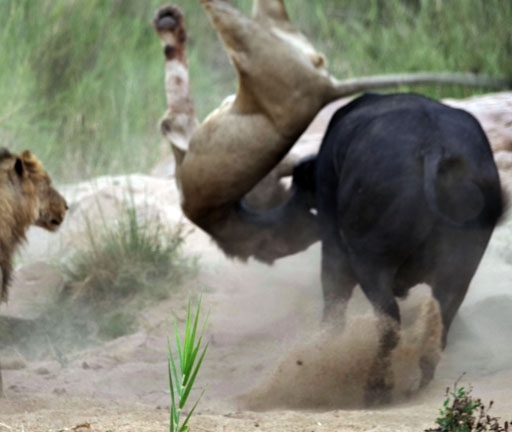 The injured buffalo can be seen being pinned down by the pack of lions and in a bid to rescue his injured friend another buffalo charged towards the lions.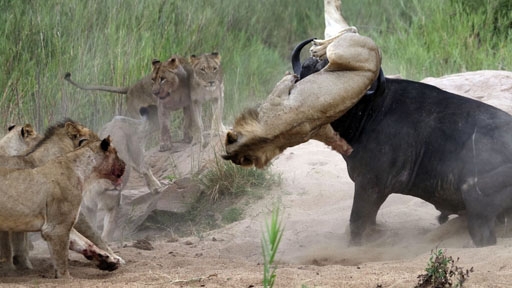 One of the lions ran towards the buffalo in an attempt to tackle it to the ground.
But the lion was struck by the angry buffalo, impaled on it's horn and flung into the air.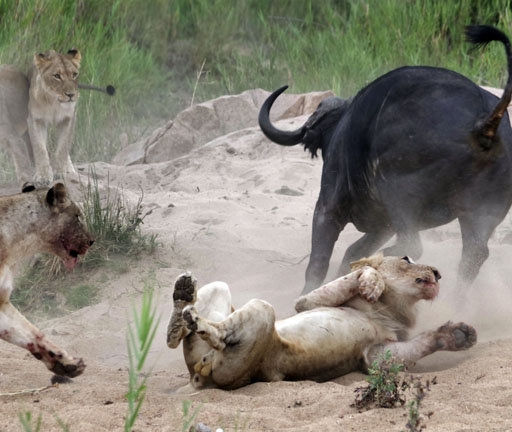 Photographer Mariangela Matarazzo Lee captured the dramatic scenes on camera.

CREDIT: MARIANGELA MATARAZZO LEE/ CATERS NEWS
This isn't the first time we have seen something like this. Buffalos are known to utilize their horns to fight back against hungry lions. Watch a clip when this happened – with a dramatic narration!

The Latest
Image: Wikimedia Commons Meet the lionfish: the attractive, but deadly predator that's terrorizing oceans and decimating ecosystems. Native to the Indian and Pacific oceans, lionfish have now made themselves at home throughout the...
The largest deer species ever to walk the earth bore 12ft antlers but died out more than 10,000 years ago — leaving scientists debating its evolution. Megaloceros giganteus has many names, including the...
In the United States, mountain lions and bobcats are currently the biggest felines around; but there was once a different big cat that ruled the American Southwest — the jaguar. If you've watched a few...
Scientists are getting closer to reviving extinct species — but are the benefits worth losing species we already have?  The theoretical idea began with the legendary Jurassic Park and it is becoming a reality now...
Chimpanzees are our closest relatives, so it's no surprise that they use tools to survive in the wilderness. But other less advanced primates make use of tools as well, and they use them...
Woolly mammoths are the most famous of all Ice Age fauna, and they roamed the frozen wastelands of North America and Eurasia until they died out roughly 10,000 years ago. Their extinction is...