Huge Alligator Chasing Florida Man
There is no experience quite like being chased by a massive full-grown alligator.
It might seem crazy, but for this man it's just another day in sunny Florida… This is one for the #MeanwhileInFlorida file.
This Florida man was filmed walking in front of and then chased by a MASSIVE adult American Alligator. These reptiles can reach up to 15 feet in length and weigh in at over 1000 lbs!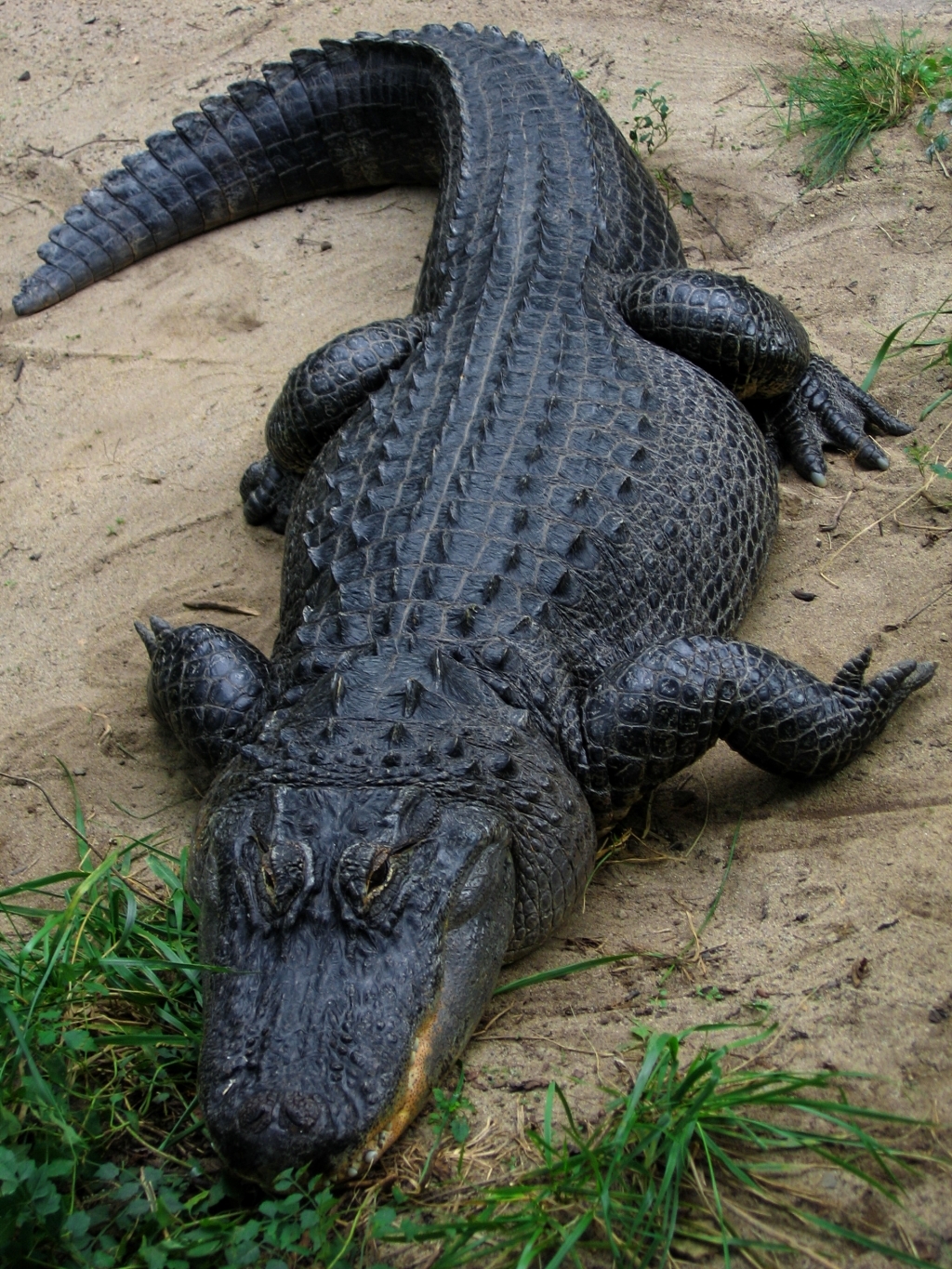 Since 1948, 275 documented attacks on humans in Florida (about five incidents per year) have been reported, of which at least 17 resulted in death. However, these gators are usually not aggressive to humans and will prefer to retreat rather than attack.
The Florida Fish and Wildlife Conservation Commission annually receives more than 18,000 alligator-related complaints. Most of these complaints deal with alligators occurring in places such as backyard ponds, canals, ditches and streams, but other conflicts occur in garages, pools and in golf course ponds.
In many cases, if left alone, alligators will eventually retreat to more-preferred, isolated areas away from people.
The footage in the video below was made possible with help from the awesome guys at Kamp Kenan, a wildlife sanctuary focused on the preservation of reptiles in South Florida, run by former pro BMXer Kenan Harkin. Wildlife sanctuaries like this are great solutions to the increasing number of human habitats overlapping with alligator habitats.
Watch the crazy moment when this massive alligator decided to follow this man in the video below…

The Latest
A group has started looking at the culling methods of "unwanted animals" to determine if there are better ways.  Invasive species are often considered pests in their non-native homes, including possums, rabbits, beavers, cats, and...
Image: Wikimedia Commons Predators will start becoming even fiercer as global temperatures rise, says a new study that looked at how warmer conditions could affect diversity and competition between species. According to a...
Researchers have just confirmed that while cephalopods (octopus, cuttlefish and squid) are experts at camouflaging themselves, they're completely colorblind. Professor Justin Marshall and Dr Wen-Sung Chung of the Queensland Brain Institute studied octopus...
The mystical ghost shark has inhabited the deepest ocean depths since before the age of the dinosaurs and scientists have just recently discovered the 50th species — reportedly the second largest in history. Ghost...
A giant worm-like sea creature the size of a baseball bat was recently spotted by scientists for the first time, and you may wish you'd never seen them. Though their long, tusk-like shells...
Image: Wikimedia Commons Humans typically aren't a favorite menu item for lions, but occasionally, they do prey on people. Perhaps the most infamous incident was in 1898, when a pair of lions went on...