Huge Alligator Chasing Florida Man
There is no experience quite like being chased by a massive full-grown alligator.
It might seem crazy, but for this man it's just another day in sunny Florida… This is one for the #MeanwhileInFlorida file.
This Florida man was filmed walking in front of and then chased by a MASSIVE adult American Alligator. These reptiles can reach up to 15 feet in length and weigh in at over 1000 lbs!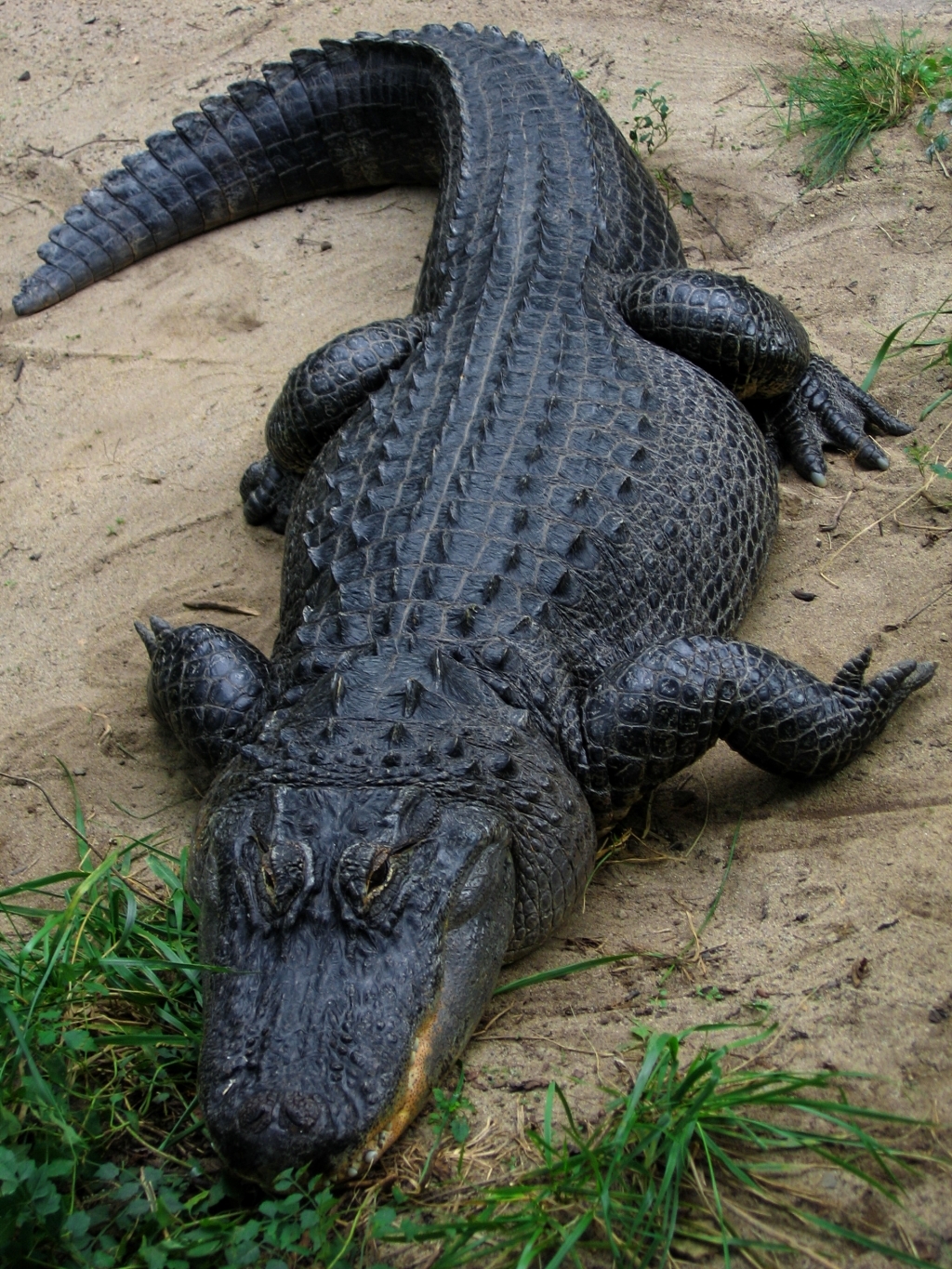 Since 1948, 275 documented attacks on humans in Florida (about five incidents per year) have been reported, of which at least 17 resulted in death. However, these gators are usually not aggressive to humans and will prefer to retreat rather than attack.
The Florida Fish and Wildlife Conservation Commission annually receives more than 18,000 alligator-related complaints. Most of these complaints deal with alligators occurring in places such as backyard ponds, canals, ditches and streams, but other conflicts occur in garages, pools and in golf course ponds.
In many cases, if left alone, alligators will eventually retreat to more-preferred, isolated areas away from people.
The footage in the video below was made possible with help from the awesome guys at Kamp Kenan, a wildlife sanctuary focused on the preservation of reptiles in South Florida, run by former pro BMXer Kenan Harkin. Wildlife sanctuaries like this are great solutions to the increasing number of human habitats overlapping with alligator habitats.
Watch the crazy moment when this massive alligator decided to follow this man in the video below…
The Latest
The hairy frogfish (Antennarius striatus), also known as striated frogfish, is one of the most bizarre creatures in the ocean. Found throughout tropical waters in the world's oceans, hairy frogfish have a wide...
Researchers have recently revealed the physical characteristics of a 500-million-year-old fossil — a worm-like creature with hairy front appendages and hook-like back claws.  Ovatiovermis cribratus was discovered in the Burgess shale and concluded to be a...
The worldwide phenomenon of animal beachings has been loosely attributed to many scientific theories, including solar storms — but this is the first time researchers will collect enough data to officially solve the plaguing mystery. Various...
Scientists recently observed the first ever documented asexual reproduction of a zebra shark  in captivity — a promising occurrence for the IUCN listed endangered species. Zebra sharks naturally inhabit the tropical waters of the Indo-Pacific...
Image: Wikimedia Commons Today we know orcas as large, ferocious predators who sit at the top of the ocean's food chain and regularly feed on whales, sharks, dolphins, fish and other sea creatures....
The fossils of an ancient crocodile were discovered in Tunisia — revealing an animal with a 30ft long body and a skull the size of a human.  Researchers were digging for fossils in Tunisia, Africa...