Airplane-Sized Seabird with Teeth Discovered in Antarctica

A relative of the giant seabird discovered, taken at the Museum of Natural History in Washington, DC by Ryan Somma
The remnants of a seabird the size of a small airplane (with teeth!) has been discovered on the Antarctic Island of Marambio.
Scientists found only a remnant of the humerus, which is the arm bone, but could still easily determine that the specimen was one of the oldest Antarctic birds known to science.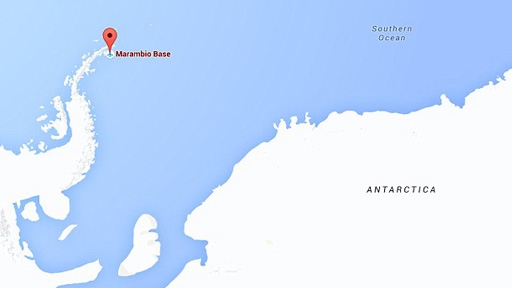 Argentine research base where fossil was found on Marambio Island, Antarctica
This particular species was known for its "pseudo-teeth." Pseudo teeth are made from the bone of the jaw and are covered in a beak-like material.
Because the teeth weren't serrated, researchers gather that they were used for grasping and swallowing rather than tearing and shredding prey.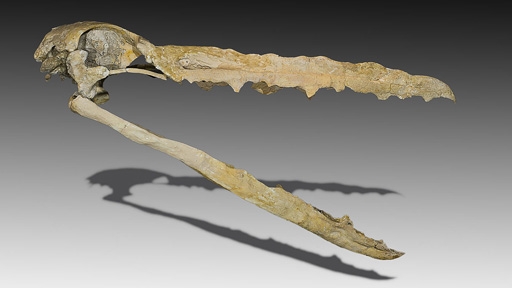 According to a study by Marcos Cenizo of the Provincial Museum of Natural History, the bird is estimated to have existed between 49 and 53 million years ago in the Lower Eocene Epoch.
The ancient seabird belongs to the prehistoric family pelagornithidae, which is a cousin to the goose and duck family. Pelagornithids existed for nearly 60 million years before mysteriously going extinct 2 to 3 million years ago.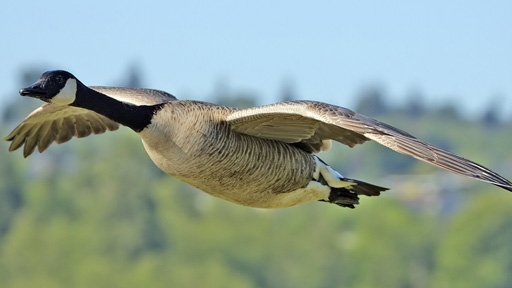 Pelagornithid's living cousin, a goose
Pelagornithids were extremely large birds with wingspans over 20 feet. Given the size of the humerus, scientists estimate that this particular bird had a wingspan of 21 feet.
The lightweight bones of pelagornithids probably allowed them to fly long distances over open ocean as modern-day seabirds do today. We can only imagine what a sight that must have been!
The Latest
Image: Wikimedia Commons Meet the lionfish: the attractive, but deadly predator that's terrorizing oceans and decimating ecosystems. Native to the Indian and Pacific oceans, lionfish have now made themselves at home throughout the...
The largest deer species ever to walk the earth bore 12ft antlers but died out more than 10,000 years ago — leaving scientists debating its evolution. Megaloceros giganteus has many names, including the...
In the United States, mountain lions and bobcats are currently the biggest felines around; but there was once a different big cat that ruled the American Southwest — the jaguar. If you've watched a few...
Scientists are getting closer to reviving extinct species — but are the benefits worth losing species we already have?  The theoretical idea began with the legendary Jurassic Park and it is becoming a reality now...
Chimpanzees are our closest relatives, so it's no surprise that they use tools to survive in the wilderness. But other less advanced primates make use of tools as well, and they use them...
Woolly mammoths are the most famous of all Ice Age fauna, and they roamed the frozen wastelands of North America and Eurasia until they died out roughly 10,000 years ago. Their extinction is...