Airplane-Sized Seabird with Teeth Discovered in Antarctica

A relative of the giant seabird discovered, taken at the Museum of Natural History in Washington, DC by Ryan Somma
The remnants of a seabird the size of a small airplane (with teeth!) has been discovered on the Antarctic Island of Marambio.
Scientists found only a remnant of the humerus, which is the arm bone, but could still easily determine that the specimen was one of the oldest Antarctic birds known to science.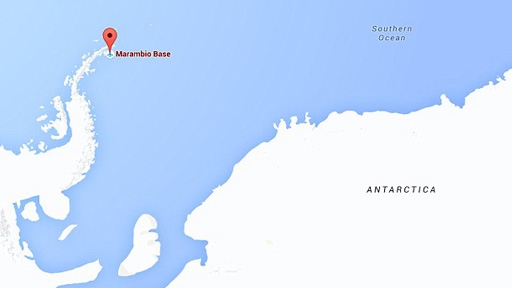 Argentine research base where fossil was found on Marambio Island, Antarctica
This particular species was known for its "pseudo-teeth." Pseudo teeth are made from the bone of the jaw and are covered in a beak-like material.
Because the teeth weren't serrated, researchers gather that they were used for grasping and swallowing rather than tearing and shredding prey.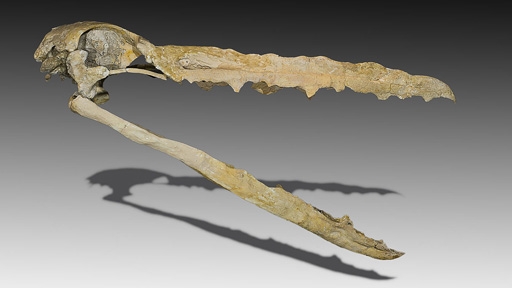 According to a study by Marcos Cenizo of the Provincial Museum of Natural History, the bird is estimated to have existed between 49 and 53 million years ago in the Lower Eocene Epoch.
The ancient seabird belongs to the prehistoric family pelagornithidae, which is a cousin to the goose and duck family. Pelagornithids existed for nearly 60 million years before mysteriously going extinct 2 to 3 million years ago.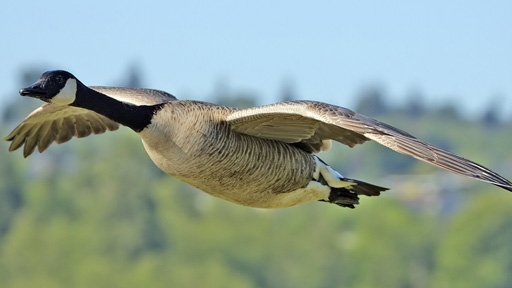 Pelagornithid's living cousin, a goose
Pelagornithids were extremely large birds with wingspans over 20 feet. Given the size of the humerus, scientists estimate that this particular bird had a wingspan of 21 feet.
The lightweight bones of pelagornithids probably allowed them to fly long distances over open ocean as modern-day seabirds do today. We can only imagine what a sight that must have been!
The Latest
Reports of oarfish turning up on shore have historically preceded earthquakes — leaving scientists pondering how some animals may be able to forecast the future. Regalecus glesne, or the oarfish, is the longest bony...
This monkey is a real swinger, and researchers have the sex tape to prove it. The Japanese macaque was recorded trying to mount not one, but two Sika deer, and even chased away...
A new species of spider wasp was discovered killing live ants and collecting the bodies for home security. Deuteragenia ossarium is a recently analyzed species of spider wasp that was found hiding skeletons...
A director for the Sea Shepherd Conservation Society recently reported finding more than 100,000 shark fins drying on a rooftop in Shanghai.  Southeast Asia has become the frontrunner for capturing sharks and removing...
Image: Wikipedia While theoretically larger animals with more cells should be more predisposed to cancer — research shows elephants are hardly ever affected. Cancer is created when mistakes are made in cell reproduction,...
These unique reptiles open gaping pink mouths and wag their bright blue tongues to scare away predators — often with astounding success. Blue tongued skinks are native to Australia and persist primarily in...